Love and Marriage Advisor, Miyuki Uekusa, presents her latest views on marriage activity! The most recommended self-improvement for those "tired of marriage activity" is "cleaning up your room
Marriage Counseling Agency 「Marry Me」
Miyuki Uekusa, representative of the marriage counseling agency Marry Me (MSP Inc., Head office: Shibuya-ku, Tokyo), with a track record of over 1,000 successful marriages, will present her latest views on marriage activity-related issues.
[Marriage Consulting Agency Marry Me] https://marrymeweb.com/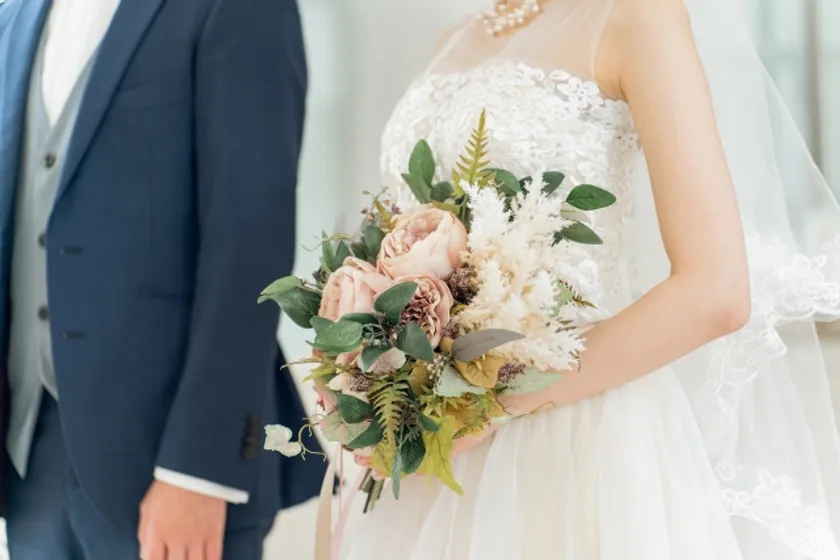 When you take a break from marriage activity, please "improve yourself"!
Recently, we often hear the term "marriage activity fatigue. This is because the largest number of people who start their marriage activity is from December to January. This is also the time when the largest number of people join our company. This is because more people become conscious of "marriage" after feeling lonely at Christmas or being urged by their families when they go home to their parents.
Those who have been engaged in marriage activities with all their might since the beginning of the year may feel tired at this time of the year. If you have not met the partner of your choice or if you have lost confidence, it is necessary to take a little rest and not push yourself too hard.
At such times, we recommend "self-improvement that leads to marriage activity. Many people associate "self-improvement" with spending money, such as going to a high-class esthetic salon or gym, attending elaborate cooking classes, or learning a language. However, to be honest, such things cannot be said to "lead to marriage activity. Of course, if your goal is "to eventually make it a career" or "to master a hobby," that is fine, but if it is "for marriage," it is wise to keep your expenses as low as possible because it will cost money even after you get married. There are various free videos available now, so you should be able to watch them and lose weight without spending money, learn to cook quickly with ingredients you have in your refrigerator, or study a language with a book. In addition to learning, it is also wonderful to improve your human qualities and relate to people of all ages by volunteering in the community. Since you have the time, try to challenge yourself to become a more attractive person while relieving your fatigue.
■The most recommended self-improvement is "cleaning up your room.
Of all the things I recommend, the "self-improvement that leads to marriage activity" I recommend most is "tidying up your room. In fact, it is very common these days for people to say, "I'm so busy with my work and my marriage activities that my room is a mess. This is becoming more and more common among both men and women. Of course, the person himself or herself thinks that it should not be noticed, but it is often noticed by the smell of daily life on his or her clothes or bag, or by his or her casual behavior. And even if they don't notice, keeping one's daily life in order is a must for both men and women to get married.
Even if you don't have a messy, dirty room, "cleaning up your room" or "decluttering" is recommended. You can make "important time to face yourself" by thinking about what you really need now, whether you can be a proper wife or husband by living with someone else, and what you have been putting off because you are too busy.
In our company, there was a case in which a "woman who had a pile of clothes in her room and on her bed, and was sleeping in a crevice" threw away 70% of her things when she took a break from marriage activity, put her body and mind in order, and after that she left marriage within 2 months after getting into the habit of putting things away. It will also be a good opportunity for you to review your life and think about how you can make it more comfortable.
Marriage Agency Marry Me will continue to provide marriage activity advice in line with the times.
◆Marriage Counseling Agency Marry Me Representative: Miyuki Uekusa Career
Advisor for love and marriage activity, Representative Director of MSP Inc.
Ltd., a staffing agency specializing in the apparel industry, in 1995. In 2009, she started Marry Me, a marriage counseling agency, utilizing her coordination skills and achievements cultivated through her experience in the industry.
For the past 14 years, he has advised approximately 2,000 people a year, including those on the radio, and boasts a marriage rate of approximately 80% (*), compared to the industry average of 15%. He has written several books, including "Be a Wagamama Woman (Kodansha)," "What Only People Who Seize Good Marriages Value (co-authored with Emi Suuchi, published by Seishun Publications)," and "The Art of Marriage (Chuokoron Shinsha).
(*) Calculated by dividing the number of couples who have successfully married by the total number of couples who have withdrawn. 82% of couples who have successfully married since January 2022.
Marriage Counseling Agency Marry Me: http://marrymeweb.com/
Miyuki Uekusa's official blog: http://ameblo.jp/miyureia/