International Conference on Regenerative Medicine TALKING WITH Japan's Leading Specialists IN STORE CELL THERAPY" was held.
On Saturday, September 2, 2023, we held an international conference "TALKING WITH Japan's Leading Specialists IN STORE CELL THERAPY" at TKP Tokyo Station Conference Center, inviting doctors and university professors from regenerative medicine research institutes in Japan and Vietnam.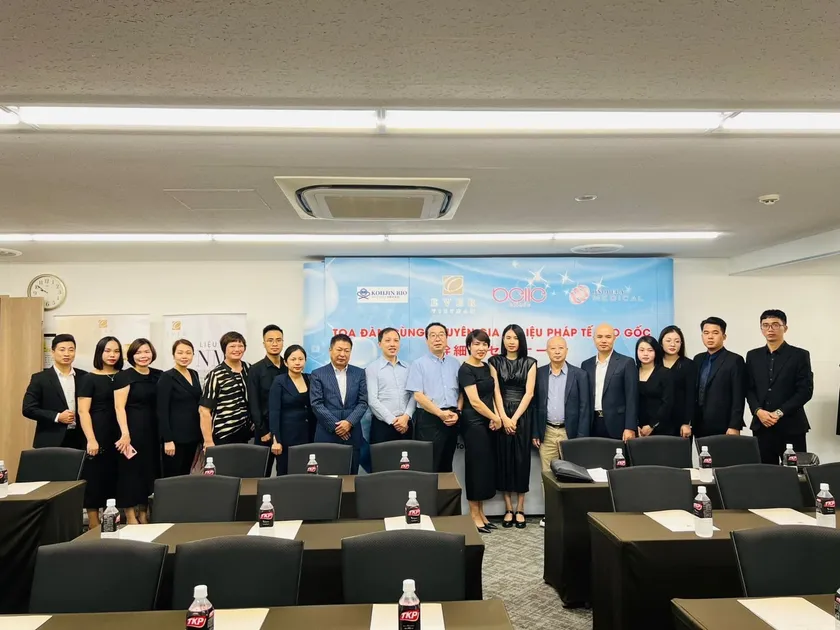 Many clinics offering regenerative medicine services, Vietnamese companies focusing on research in regenerative medicine, and Vietnamese experts participated in the conference, and lively international discussions took place.
At the event, opinions were exchanged and discussions were held on the following topics
1. on the regular provision of accurate information to medical service providers on Japanese laws and regulations in quality control of stem cell services and the quality and regular inspection process of stem cell service providers in order to ensure quality and safety for consumers
2. to provide scientific information on the maximum number of stem cells to be transfused at one time and to confirm that 1 to 2 billion stem cells cannot be transfused at one time in about 1 to 2 hours 2. that it is impossible to grow 1 to 2 billion specialized stem cells in 5 weeks from a small amount of fatty tissue taken from behind the ear
3. the experts shared that legally it is very difficult and almost impossible for Japan to transport fat tissue and blood from Vietnam to Japan and vice versa to transport stem cells from Japan to Vietnam. Therefore, they cautioned Vietnamese clients to be wary of Japanese clinics sending specialists and doctors to Vietnam to collect fat tissue and blood, transfer them to Japan for culture, and then transfer the stem cells from Japan to Vietnam for transplantation.
In addition, there was a lot of useful information about other expertise in the field of childbirth, and the event provided a lot of useful information that shared a lot of scientific knowledge and helped alleviate many long-standing concerns caused by information confusion in the marketplace.