Vegetable crackers x Chocolate x Almond Shrimp cracker shop's "authentic Western-style confectionery" to go on sale on Friday, September 22! The new product will go on sale on September 22 (Fri.)!
Sugi Seika Co. (Head office: Hekinan City, Aichi Prefecture; President: Toshio Sugiura), a manufacturer and seller of confectioneries (seafood crackers, chocolate confectioneries, etc.), will launch "Chocolate Sando" at all Ebisen Kazoku stores on September 22, 2023 (Friday).
≪Chocolate Sandwich Package Image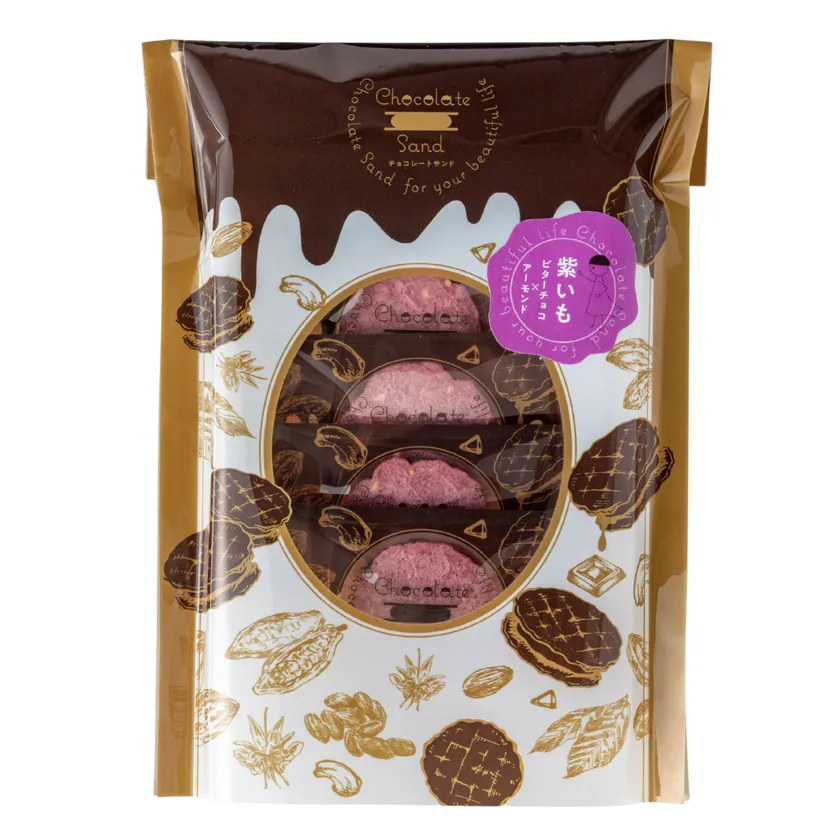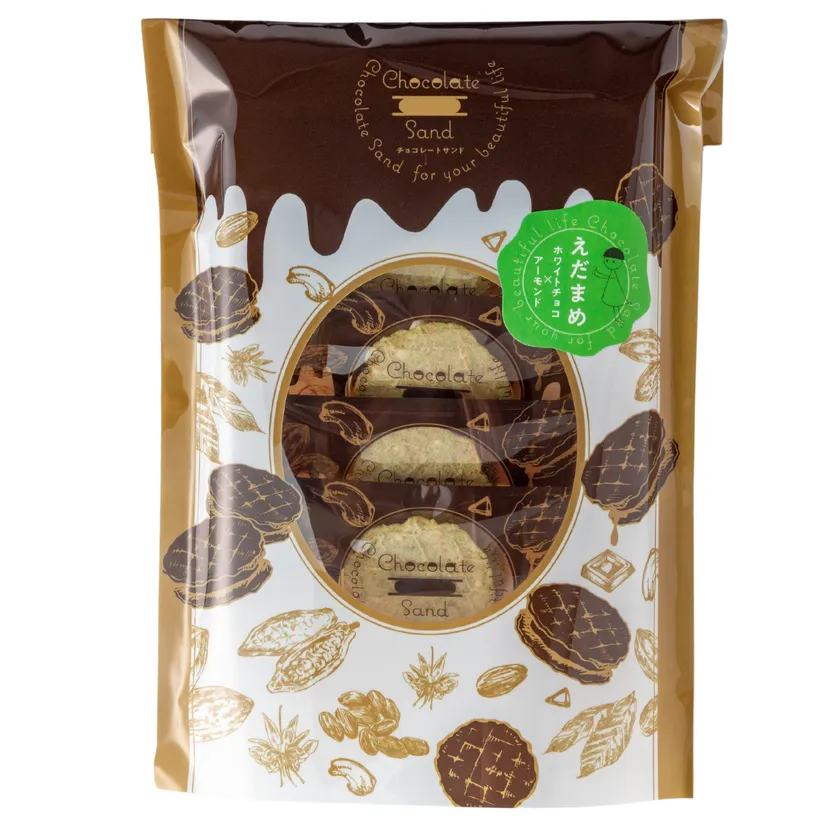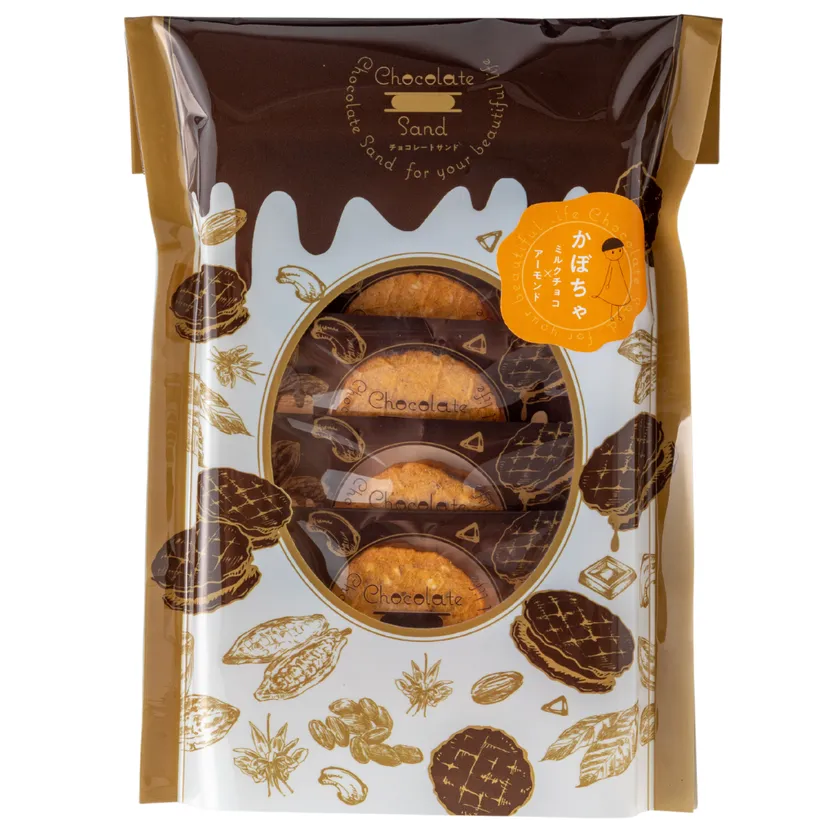 ◆Background of development
This new product development project (*WWP) was started by five members of the Planning and Development Department with the aim of improving the store power of "EBISEN FAMILY," a directly managed store specializing in seafood crackers. We received a lot of comments from customers who visit "EBISEN FAMILY" such as "EBISEN FAMILY" only sells rice crackers? We have received comments such as, "It would be nice if we could buy sweet products as well," and "It would be nice if we could buy cute Western-style confectioneries as gifts. We are proceeding with planning and development with the hope of giving shape to such customer feedback. We are aiming to create an authentic Western confectionery that people would want to buy as a small gift or for their own reward, using "chocolate," a Western confectionery that has recently become popular among men and women of all ages, and sandwiched between rice crackers that we are particular about.
The project is named the "Wakuwaku Project (WWP)" in the hope that it will embody the "creation of fun" that planners and developers must not forget.
◆Product Features
The rice crackers are made of "purple sweet potato", "edamame", and "kabocha", and are an easy way to consume vegetables. The rice crackers are sandwiched between three types of chocolate: milk chocolate, bitter chocolate, and white chocolate, allowing consumers to enjoy a variety of flavors. Almonds are mixed into the chocolate to accentuate the texture. In general, chocolate is rich in nutrients.
Cacao polyphenol: Said to prevent aging of the skin and hardening of the arteries.
Dietary fiber: Promotes bowel movements.
Theobromine: Suppresses fat accumulation
Fatty acids: Prevents accumulation of fat in the body
Product Outline
Product name: Chocolate Sandwich
Launch date: Friday, September 22, 2023
Price: 5 bags (1 kind) 486 yen (tax included) 3 kinds (edamame, purple potato, pumpkin)
    6 bags (2 bags x 3 kinds) 650 yen (including tax)
Sales: All Ebisen Kazoku stores, mail order
Company Profile
Company name: Sugi Seika Co.
Location: 3-85-1 Ohama Kami-cho, Hekinan-shi, Aichi, Japan
Establishment : September 1982
Capital: 10 million yen
President and Representative Director: Toshio Sugiura
URL : http://www.sugiseika.com
<Business Description
Manufacturing and sales of confectioneries (seafood crackers, chocolate confectioneries, etc.)
Wholesale of original rice crackers to souvenir stores and specialty stores nationwide
Wholesale of Sugi Seika brand products to mass merchandisers and overseas
Development of "EBISEN FAMILY," a community-based direct sales store
Mail order business of "EBISEN FAMILY" URL: http://www.ebisen.com