Kagariya, the only inn located in Japan's largest sango grass colony Jalan net user's word-of-mouth ranking of inns Hokkaido / Ryokan category with a good dinner"! In the "Hokkaido / Good Dinner Ryokan Category", Kagariya was ranked in second place!
Notoriko Villa Co. (Location: 60-3 Ueharanai, Abashiri, Hokkaido / President: Kyosuke Matsushita), has been ranked second in the "Jalan net User Word-of-Mouth Ranking: Hokkaido / Ryokan Category with Good Dinner" (total period: August 1, 2022 - July 31, 2023). (Total period: August 1, 2022 to July 31, 2023).
The Kagariya is a long-established ryokan that has been in business for four generations and has always placed importance on "offering the charm of the local area," and is a single-story inn located right in front of Lake Nodori surrounded by beautiful natural surroundings.
The inn has been serving Japanese cuisine based on traditional cooking methods, using an abundance of fresh ingredients unique to Abashiri, and has prepared a special discount plan to express our joy and gratitude for the high evaluation we have received from our guests.
Reservation website URL: https://reserve.489ban.net/client/kagariya/0/plan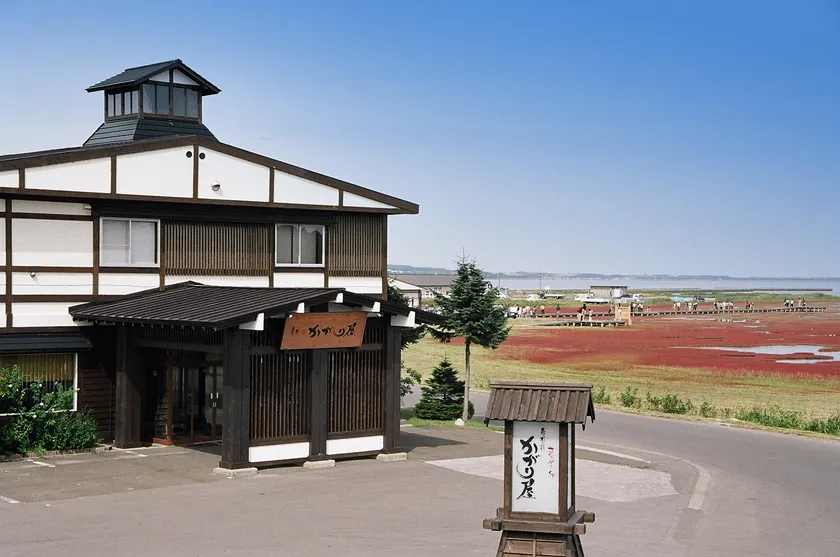 Plan name: [Special plan for a limited time only] "Kinki Yu-ni" (stewed goldfish)
      Kinki-Kaiseki" + "2 striped shrimps" & "1 drink special
Period: September 9 - October 30, 2023
Description : Basic Kinki Kaiseki + 2 striped shrimps + 1 drink special
Price : From 15,400 yen per person per night with 2 meals
Official website: https://www.kagariya.cc/
Specialties
The hotel is particular about "kinki of Okhotsk" and offers a variety of dishes using kinki.
The "Chokinuki Plan" is especially popular, featuring a variety of kinuki dishes such as Kagariya's specialty "Kinuki no Yu-ni", kinuki shabu-shabu, deep-fried kinuki, nigiri, and ara-jiru.
In addition, "Kyokukaiseki," a local Tohoku dish of wappa-ni with kinki in a kagariya style, is very popular with our guests for its innovative presentation and luxurious dining experience.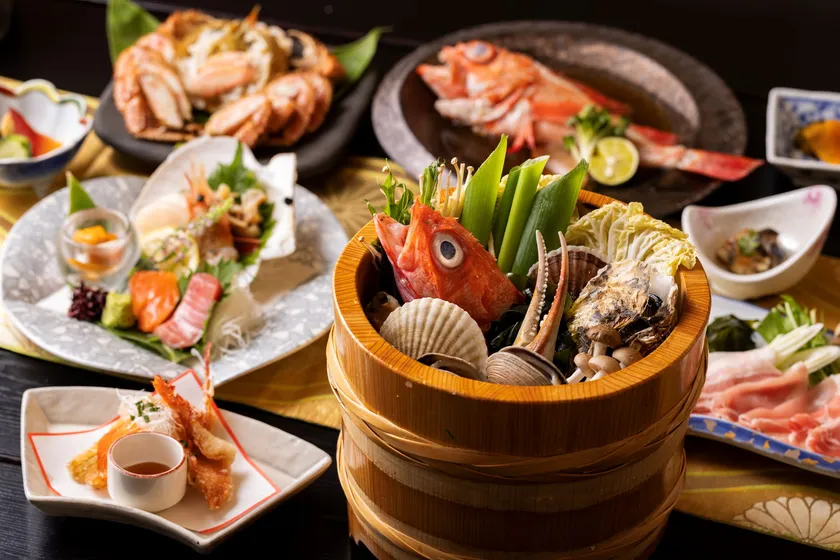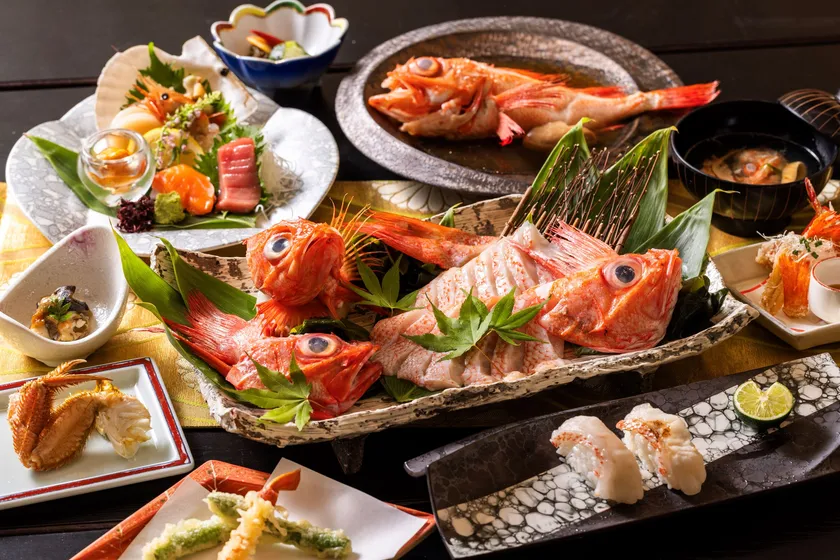 The above photos are of our regular plan, which is different from this special plan.
Sangogusa
Sangokusa, also called "akeshiso," is called "sangokusa" because the shape of its flowers and the bright reddish-red leaves in autumn resemble coral.
One of the features of our hotel is that you can view the sangokusa from your room. In particular, rooms that allow you to stay with your dogs allow you to relax and enjoy the beautiful view of the sango-gusa while relaxing in comfort. We recommend these rooms for those seeking a luxurious resort experience.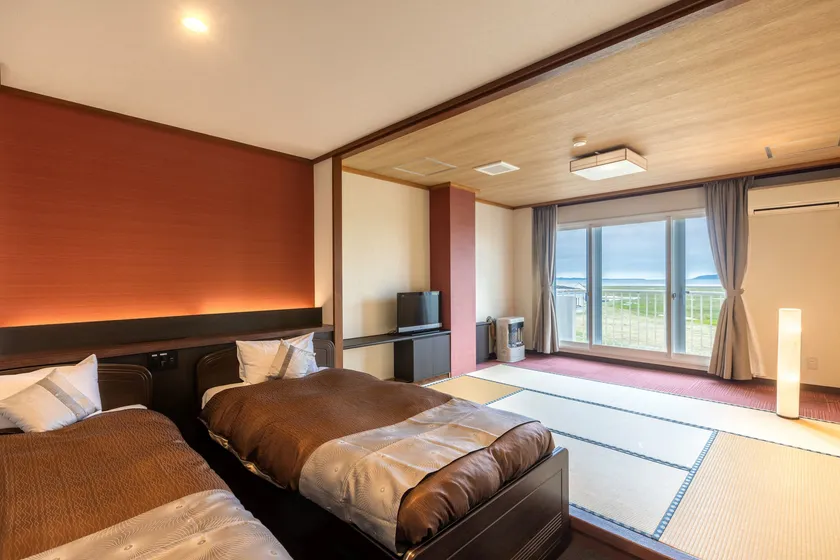 ■Nearby Sightseeing Information
(The 58th Sangogusa Festival)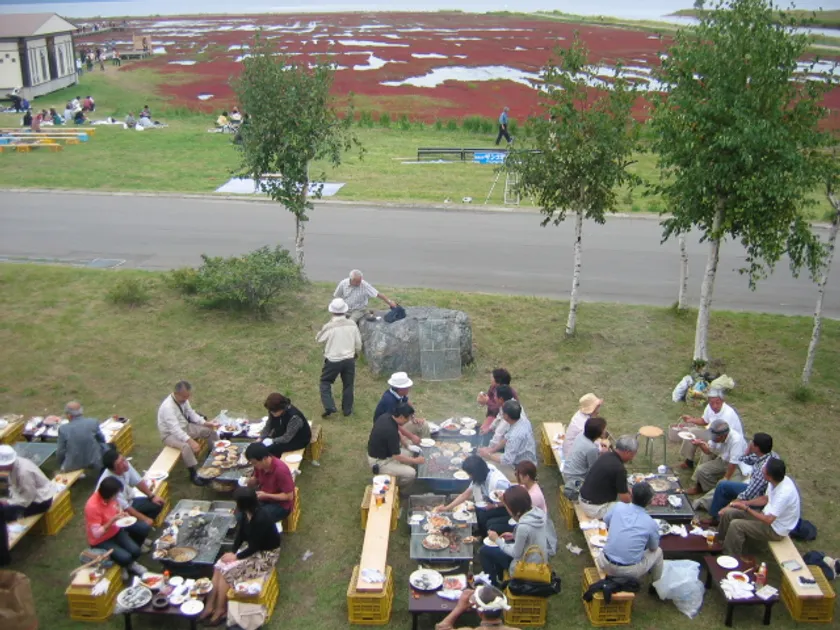 Period September 9 (Sat) 9:00-15:00
   September 10 (Sun.) 9:00-15:00
Starting with the annual concert by local elementary school students, the very popular scallop peeling contest and Yosakoi Soran dance performance are not to be missed. The power and beauty of the spectacular dance performance is sure to get your heart racing.
Local specialties will be on sale at the Sangokusa Festival, and scallops and whelks from Lake Nodori will be grilled on the spot for a tasting contest, allowing visitors to fully enjoy the local delicacies.
Accommodation Information
Facility name: Sangokusa no Sato Notori-no-Sou Kagariya
Location: 60-3 Uwaranai, Abashiri, Hokkaido
Access: 15 minutes by car from Abashiri Station, 25 minutes by car from Memanbetsu Airport
Contact : TEL 0152-47-2301
     FAX 0152-47-2185
Company name: Notorikoso Co.
Establishment :July, 1967
Number of guest rooms: 23 rooms