Apparel brand "louren" exhibits for the first time at "2024SS Paris Fashion Week" in Paris, France First time to exhibit at "2024SS Paris Fashion Week" in Paris, France.
We are pleased to announce that our apparel brand "louren" will participate in "2024SS Paris Fashion Week (organized by Global Fashion Collective)" to be held in Paris, France from September 25, 2023 to October 3, 2023.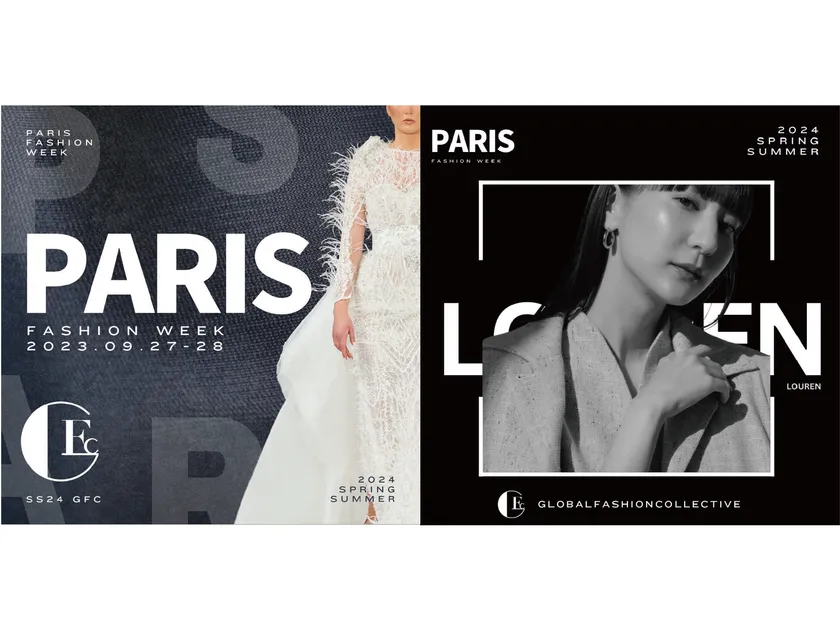 Details: https://www.globalfashioncollective.com/designers23/suzumi-sato
About Global Fashion Collective (GFC)
Global Fashion Collective (GFC) is a project launched in 2017 to support creative designers and promote them to the world. Fashion Weeks in Tokyo, Paris, London, Milan, and New York are held with the aim of helping each designer increase their presence as a global brand, gain international exposure, and explore new markets.
■Background of Fashion Week Participation
Before launching my brand, I had never studied design from scratch at a fashion school nor had experience in planning and production at an apparel brand. I believe that I have been repeating this process of input and output.
I was invited to participate in this event to mark the fifth anniversary of the company, and I decided to participate this time because I had a new desire to genuinely express the world view and creations of louren that I have created up to this point in the form of a runway show. (Director/Designer Ryomi Sato)
For her first collection, she paid homage to Madame Grès, who was known in the haute couture world as the "Grand Madame" and praised as a "sculptor of cloth," focusing on pieces that create a three-dimensional effect with a delicate draping aesthetic.
Inspired by the elegant evening dresses created by Grès, louren presents ready-to-wear pieces that are more effortless and timeless.
About louren
louren is a Japanese fashion brand launched in 2018 FW collection.
The brand mainly offers women's items.
The concept of the brand is "unadorned femininity and timeless, comfortable urban style", expressing the image of a minimal and sophisticated woman through the designer's own experience and five senses.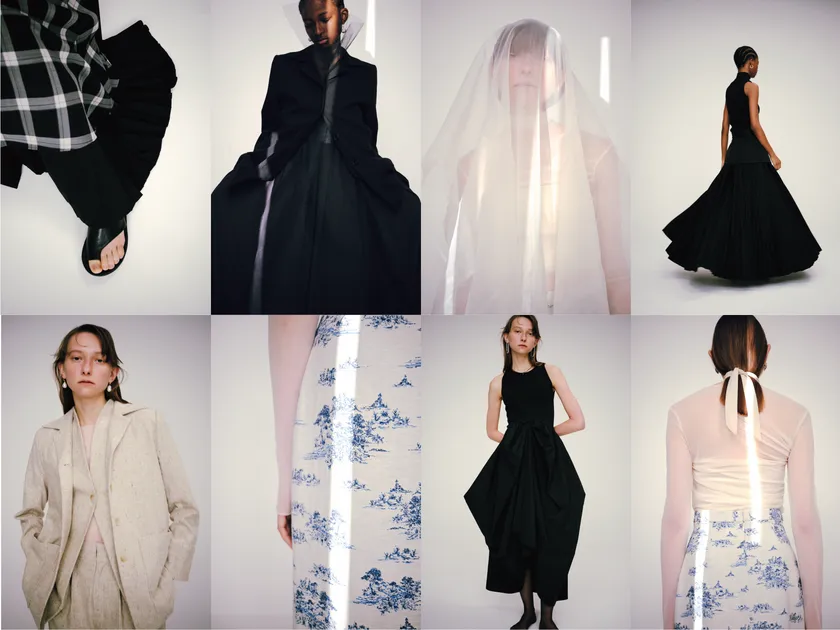 ryomi sato profile
Creative director and designer of louren.
After studying product design at the Department of System Design, Faculty of Design Engineering, Hosei University, she started working as a web designer at Yahoo Japan Corporation.
Since that time, her fashion and lifestyle has been highly supported mainly by women of her generation, and she established her own brand "louren" in 2018 as a creative director and designer.
In 2021, she opened a directly-managed store in Hiroo, Tokyo.
For the 2023 SS collection, he is developing a high line that specializes in quality, quality, materials, and production areas, and is working to create products with more originality.
Then, in September 2023, the brand presented its first collection at Paris Fashion Week.
The brand will celebrate its 5th anniversary this fall.
Company Profile
Company name: Aeka Co.
Representative: Yoshiya Inai, President
Location: 5F Hagiwara Bldg. 2, 1-2-2 Hiroo, Shibuya-ku, Tokyo 150-0012, Japan
For customer inquiries regarding this matter, please contact
Aeka Corporation Customer Support
TEL : 03-3473-2088
Inquiry form: https://aekacorp.jp/#/contact