Fuji Logitec Holdings to Establish a New Site in LF Nara, Nara Prefecture
Aiming to double sales by 2030 by strengthening its structure in the Kansai region
Fuji Logitec Holdings, Inc. (headquartered in Aoi-ku, Shizuoka-shi, Shizuoka; President: Yosuke Suzuki) will open a Nara Logistics Center (total floor space: 2,147.72 tsubo [7,099.87m2 ]) in "LF Nara" in Ando-cho, Ikoma-gun, Nara Prefecture in October 2023. LF Nara is a multi-tenant logistics facility constructed in March 2023, and we will occupy on the 4th floor, the top floor.The new base will be operated mainly as a distribution center for food product manufacturers.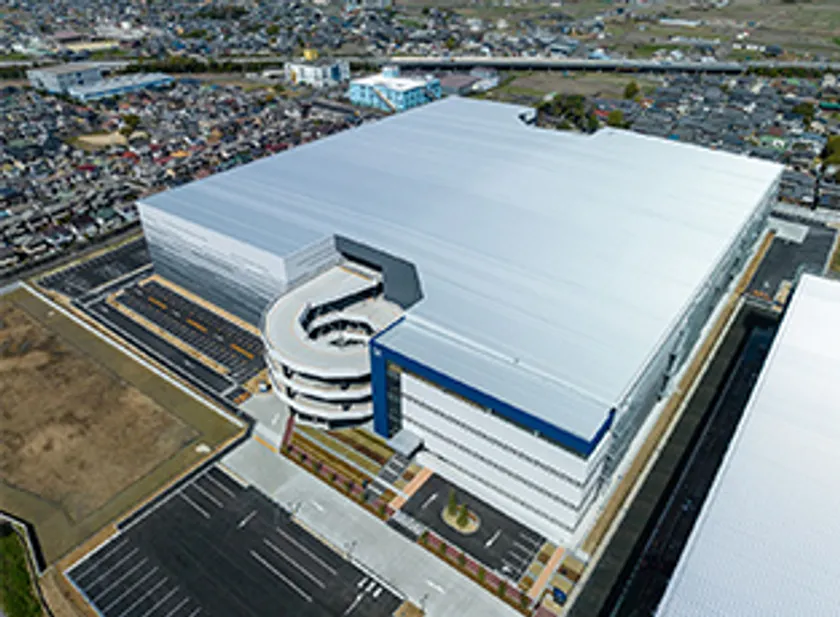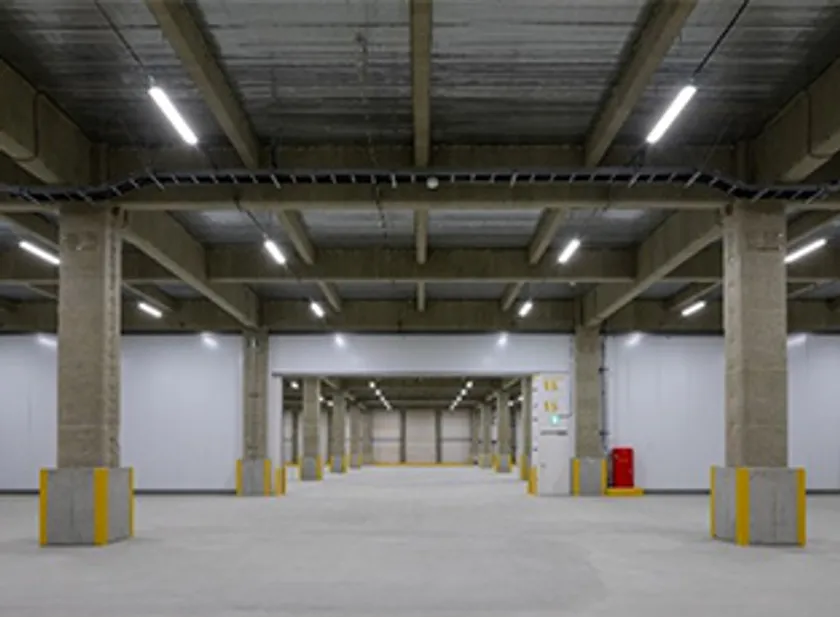 LF Nara is located approximately 1.5 km from the Yamato Mahoroba Smart Interchange on the Nishi-Meihan Expressway and approximately 3 km from the Horyuji Interchange on the same expressway, providing excellent access to major cities in the Kinki region. The location was chosen because it is expected to become even more convenient in the future with the extension of the Nishi-Meihan Expressway and the Keinawa Expressway, and because it is a relatively disaster-free area. The opening of the Nara office brings the company's total number of locations in the Kansai region to three, including Kadoma City and Higashi Osaka City in Osaka Prefecture, allowing the company to offer a variety of options to meet the needs of its customers.
Outline of the new base
Location: Nara Logistics Center
Location :367-10, Okazaki, Yasu-machi, Ikoma-gun, Nara, Japan
Total floor space : 2,147.72 tsubo (7,099.87 m2)
       (Total floor space: 37,963 tsubo [125,500m2])
Structure : Steel-framed, 4-story, earthquake-resistant structure,
       Double rampway and central driveway
Start of service: October 1, 2023 -
Main facilities: Ceiling height: 5.5 m, floor load capacity: 1.5 t/m2,
       Truck waiting area, cafeteria/shop, etc.
Doubling of sales by 2030 in the entire Kansai area
We aim to double sales in our Kansai area by 2030. In addition to the opening of a new base in Nara, we are considering the entry into the Kansai region of the Group's transportation companies, and we are also expanding the business of the Group's temporary staffing agencies based in the Kansai region. By establishing a system in the Kansai area that enables the Group to provide a one-stop shop for a series of logistics operations, including storage, warehousing, and delivery, we will be able to provide our customers with stable BPO services in and out of warehouses, which is one of the strengths of the Company.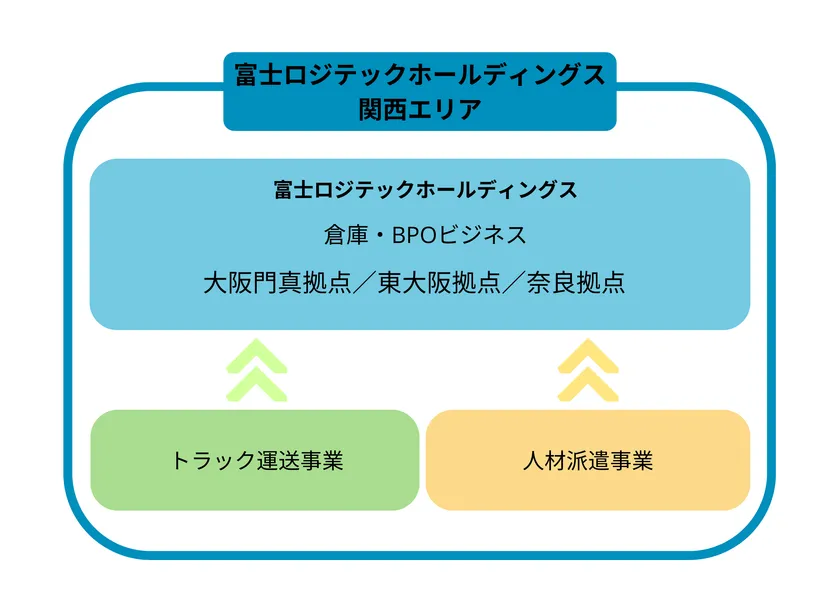 Reference information
Fuji Logitec Holdings, founded in 1918, is a comprehensive logistics company with warehousing at its core, offering "optimization" of logistics, commercial distribution, and information. The company handles a wide range of products, including foodstuffs, pharmaceuticals, apparel, documents, and steel products, and has a nationwide network. We are good at proposing solutions that go beyond simple "storage" to reform the entire supply chain of our customers, and provide "optimization" of logistics, commercial distribution, and information.
Company Profile
Company name: Fuji Logitec Holdings, Inc.
Head Office Location: Tokyo Head Office
      Shin-Kokusai Building 8F, 3-4-1 Marunouchi, Chiyoda-ku, Tokyo
      Shizuoka Head Office
      Shizuoka Sakae-cho Building 1F, 4-10 Sakae-cho, Aoi-ku, Shizuoka City
Representative: Yosuke Suzuki, President
Establishment : May 16, 1918
Capital :300 million yen
Sales : 23.5 billion yen (actual results for the fiscal year ending August 31, 2022)
Business : Warehousing, trucking, freight forwarding, real estate leasing
      Planning, development, design, and construction of logistics systems,
      Management of logistics systems, wholesale distribution of pharmaceuticals, etc.