Price range that overturns the concept of dolls! A real doll brand CAPSULE DOLL" was born!
HMA Corporation (President: Dai Watanabe, Head Office: Chuo-ku, Tokyo) will make its first attempt in the doll industry, with capsule toys as its main sales channel. The company will begin full-fledged product sales in November 2023.
On October 21, 2023 (Sat), the company will join forces with Animate Co., Ltd. to hold an exhibition and pre-sale at Animate's Ikebukuro flagship store. We hope you will experience the moment when the previously unattainable hobby of dolls becomes more accessible and affordable.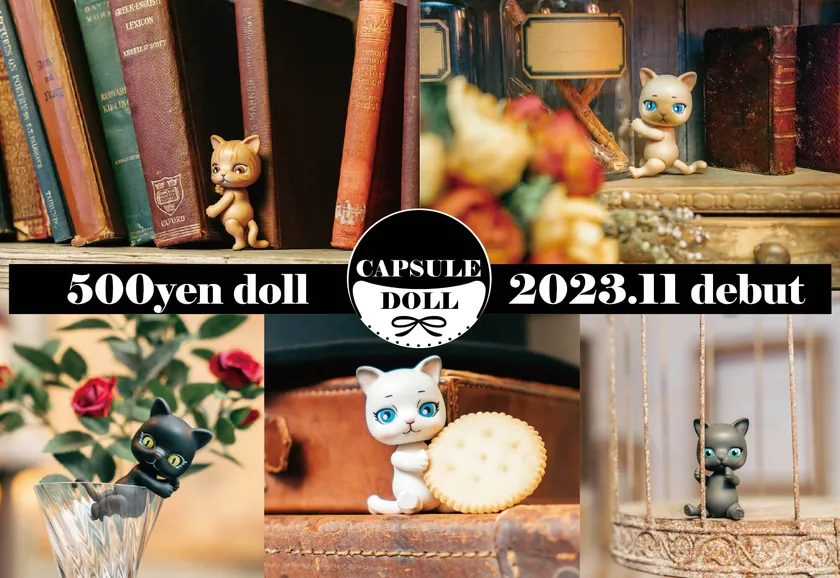 What is "CAPSULE DOLL"?
Based on the concept of "opening up a new world of dolls," "CAPSULE DOLL" is an original doll brand that offers dolls with an image of luxury, which usually cost several tens of thousands of yen each, at a price range that overturns conventional concepts. The features of the products that we would like to draw your attention to are as follows.
Features of "CAPSULE DOLL
(1) Seven points of articulation (arms, legs, tail, neck, eyes) at the price range of capsule toys.
(2) Compatible with commercially available doll eyes and doll outfits.
(3)Can stand on its own and can be posed in various ways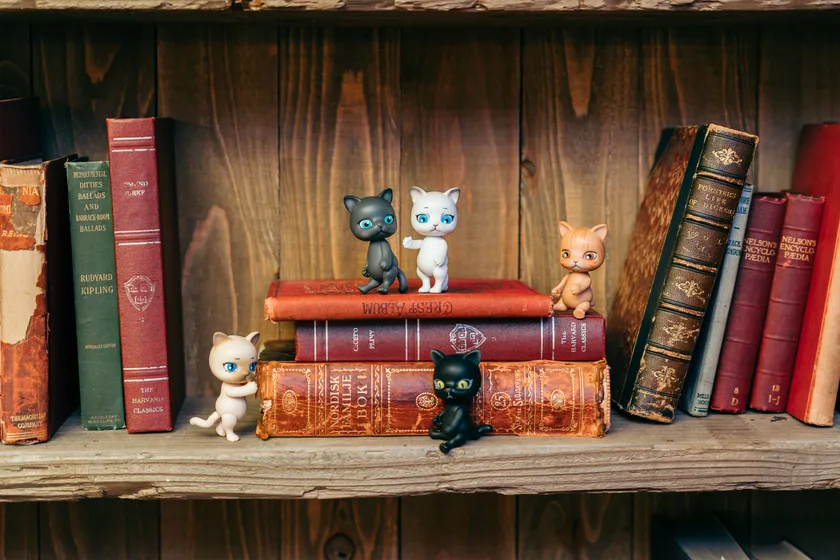 CAPSULE DOLL" boasts a wealth of customizability, allowing you to create your own original doll, the only one in the world, depending on your ideas.
CAPSULE DOLL VOL.1
The first doll to be released will be an original animal doll based on the motif of the "cat," one of the most popular animals among all animals. The dolls will be available in a total of five varieties: "White," "Black," "Siamese," "Gray," and "Brown tiger," each with different eyes and makeup. The eyes can be adjusted and the parts can be interchanged between capsule dolls. The eyes can be replaced with commercially available doll eyes, and the dolls can be outfitted with outfits that are comparable to those of high-end dolls.
In addition to the capsule toy version, a boxed version is also available; the boxed version includes all dolls in one box.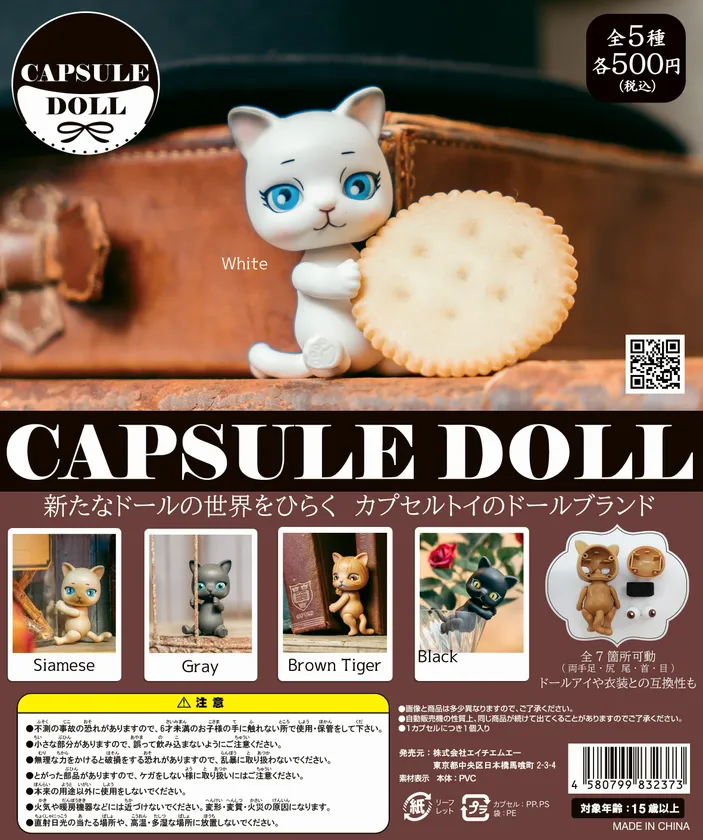 Capsule toy version price: 500 yen (tax included)
BOX version price: 550 yen (tax included)
Product size: approx. 75mm in length / Material: PVC
Release date: Scheduled to be sequentially released from mid-November 2023.
Place of release: Capsule toy stores nationwide, etc.
Pre-sale of "CAPSULE DOLL" at animate Ikebukuro
In order for people to enjoy the world of "CAPSULE DOLL" as soon as possible, the product will be exhibited and sold in advance at animate Ikebukuro from October 21, 2023 (Saturday). The exhibition will be held on the first floor of animate Ikebukuro, and in addition to the dolls on display, there will be a booth where you can actually touch the "CAPSULE DOLL". Why don't you come and experience the new world of dolls before anyone else?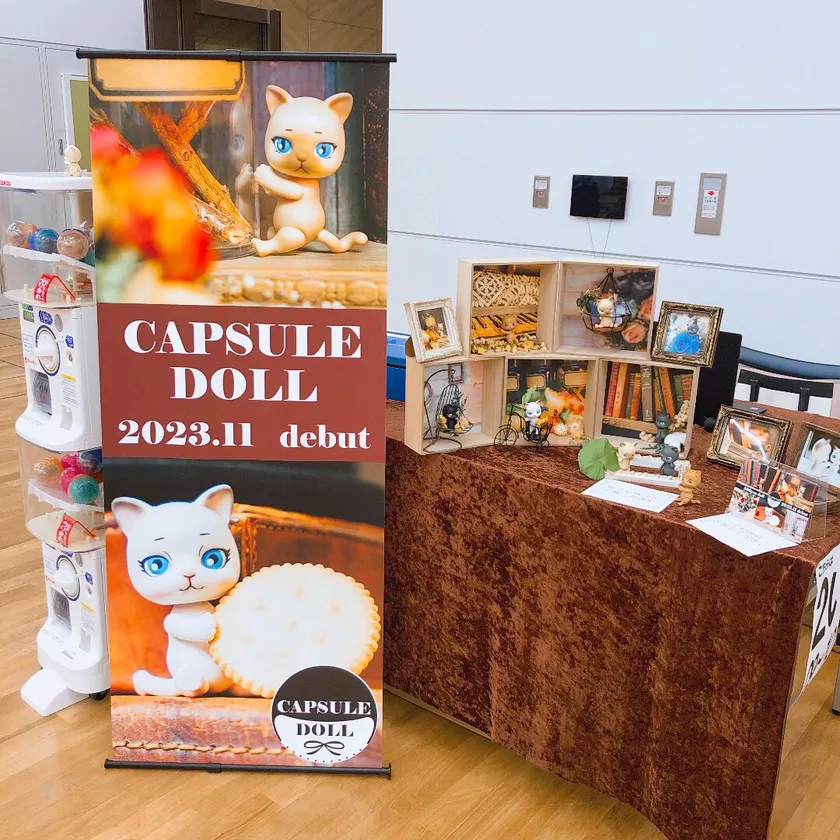 Location: Animate Ikebukuro main store (1-20-7 Higashi-Ikebukuro, Toshima-ku, Tokyo)
Period: October 21, 2023 (Sat) - November 19, 2023 (Sun)
Hours: Weekdays 11:00 - 21:00 / Weekends and holidays 10:00 - 20:00
Admission : Free
Event Details: Product display and pre-sale of products
Reservations are now being accepted at animate mail order.
We are now accepting reservations for the boxed version of "CAPSULE DOLL" at animate mail order.
Although the quantity will be limited, this is an opportunity to get your hands on the doll before the general public, so please be sure to take advantage of it.
animate mail order CAPSULE DOLL reservation page
https://www.animate-onlineshop.jp/pn/pd/2306320/