Love and Marriage Advisor, Miyuki Uekusa, presents her latest views on marriage activity! About 74% of households have two workers! Tips for Choosing a Mate to Make Working Together Easier"
Miyuki Uekusa, representative of the marriage agency Marry Me (MSP Inc., Head office: Shibuya-ku, Tokyo), with a track record of over 1,000 successful marriages, will present the latest trends related to marriage activity.
Marriage Counseling Agency Marry Me] https://marrymeweb.com/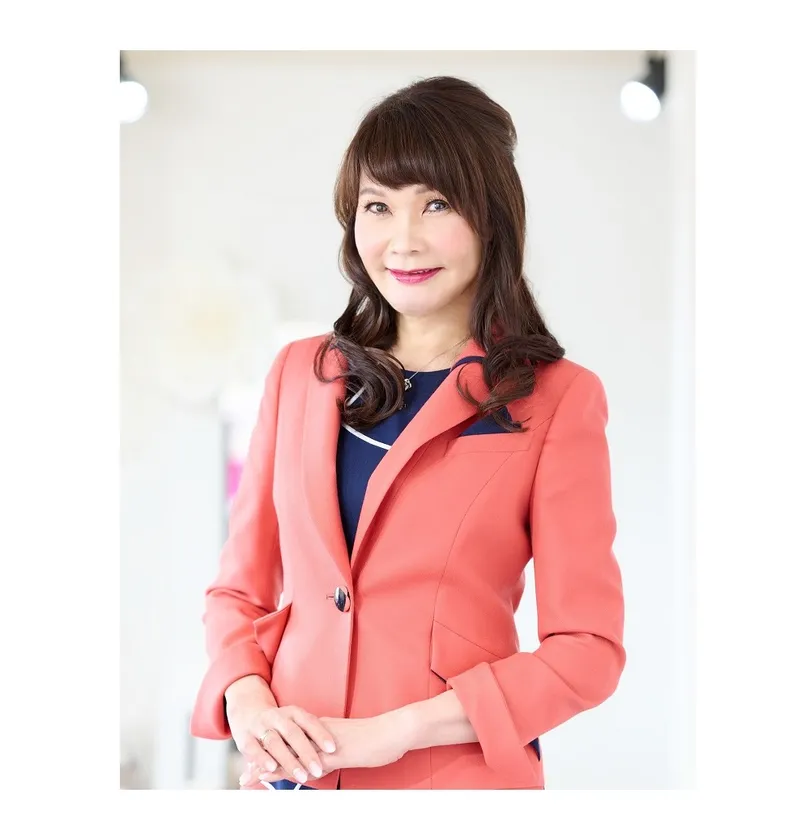 The era of "work or marriage" is over.
The number of "married couples working together" has been increasing in recent years. According to the Cabinet Office's "White Paper on Gender Equality 2022" (2022 edition), the number of dual-earner households has increased approximately 1.5-fold from 2001 to 2021, reaching approximately 70% of all households with a couple. In addition, the "Mynavi Life and Career Survey 2023 (Life Edition)" released by Mynavi Corporation at the end of July 2023, targeting 14,000 people aged 15 and older nationwide, also announced the results of the survey, showing that "among households aged 16 to 64, 73.6% of all households have a two-income earner. The survey results showed that "73.6% of families between the ages of 16 and 64 are dual-earner households.
In these times, it is nonsense to worry about "work or marriage" such as "I really want to improve my career at work, but my partner is a transferee..." or "If I have children, I cannot continue my current job.... If you want to be married, you should be able to do both.
At Marry Me, we have people who choose to have "weekend marriages" by working at different places during the week. In addition, there is a gradual increase in the number of cases where the man is mainly responsible for housework and childcare when the woman has a more advanced career. There are also women who join our company immediately after entering the workforce and wish to have a baby, return to work in their late 20s, and build their careers.
Tips for Choosing a Partner to Make Working Together Easier
There are three types of co-workers. The wife works part-time as a supplemental worker, the wife earns money as the main breadwinner, and the husband and wife work equally. However, when aiming to work together, it is necessary to look at "choosing a partner who will make working together easier" from the time of marriage activity.
From this perspective, there are the following three tips.
(1) Avoid men with a high sense of pride and a high regard for their husbands.
It is easy to think, "What kind of man is a husband nowadays?" But in fact, even if it is not obvious, he may have inherited his parents-in-law's or relatives-in-law's way of thinking. It is also important to have parents-in-law and relatives-in-law who are not opposed to women working outside the home. Men who are proud and do not allow their wives to earn more than they do or do not want their wives to exceed their income are also unsuitable for working together.
(2) Avoid partners from cultures where wives help with the family business
Depending on the nature of the family business, if the husband-to-be takes over the family business, it may be a prerequisite for marriage that the wife inevitably helps out. Also, if the family owns land in a rural area where land costs are low or farmers have little or no living expenses, the wife may ask, "Why should she work outside the home when the husband's income is sufficient to live on?" This may lead to the question, "Why does the wife have to work outside the home when the husband's income is sufficient to live on? It is inevitable that it will take a certain amount of effort to gain understanding on the part of the in-laws.
(3) Choose a man with good housework skills when you get married.
If a man and a woman have equal or higher jobs and incomes, the ideal environment is one in which they can expect to do 5:5 housework when they get married. Therefore, it is desirable to have a man who can do a full range of housework at the time of marriage. Men with high housekeeping skills are increasing and can be "nurtured" from the time you are dating.
Of course, the choice to "save work after marriage" should also be respected. What is important is to think carefully and discuss at the time of marriage activity "whether you want to continue your current job after marriage and what kind of couple you want to be.
Marriage Counseling Agency Marry Me will continue to provide advice on marriage activity in line with the times.
◆Marriage Counseling Agency Marry Me Representative: Miyuki Uekusa Career
Advisor for love and marriage activity, Representative Director of MSP Inc.
Ltd., a staffing agency specializing in the apparel industry, in 1995. In 2009, she started Marry Me, a marriage counseling agency, utilizing her coordination skills and achievements cultivated through her experience in the industry.
For the past 14 years, he has advised approximately 2,000 people a year, including those on the radio, and boasts a marriage rate of approximately 80% (*), compared to the industry average of 15%. He has written several books, including "Be a Wagamama Woman (Kodansha)," "What Only People Who Seize Good Marriages Value (co-authored with Emi Suuchi, published by Seishun Publications)," and "The Art of Marriage (Chuokoron Shinsha).
(*) Calculated by dividing the number of couples who have successfully married by the total number of couples who have withdrawn. 82% of couples who have successfully married since January 2022.
Marriage Counseling Agency Marry Me http://marrymeweb.com/
Miyuki Uekusa's official blog: http://ameblo.jp/miyureia/