Unlimited Gym Use for Job Seekers Amidst Rapidly Growing Shortage of Bankruptcy Workers Increases Number of Job Applicants by 10 Corporate Plan Launched on Wednesday, November 1
Ernest Link Co. (Head office: Chuo-ku, Osaka; Representative: Ryo Tanioka) will launch the "Health Management Support Plan," a corporate service to enhance welfare benefits and increase the number of job applications, on Wednesday, November 1, 2011, in response to the expected increase in labor shortages in the corporate sector. We will start on Wednesday, November 1, 2012.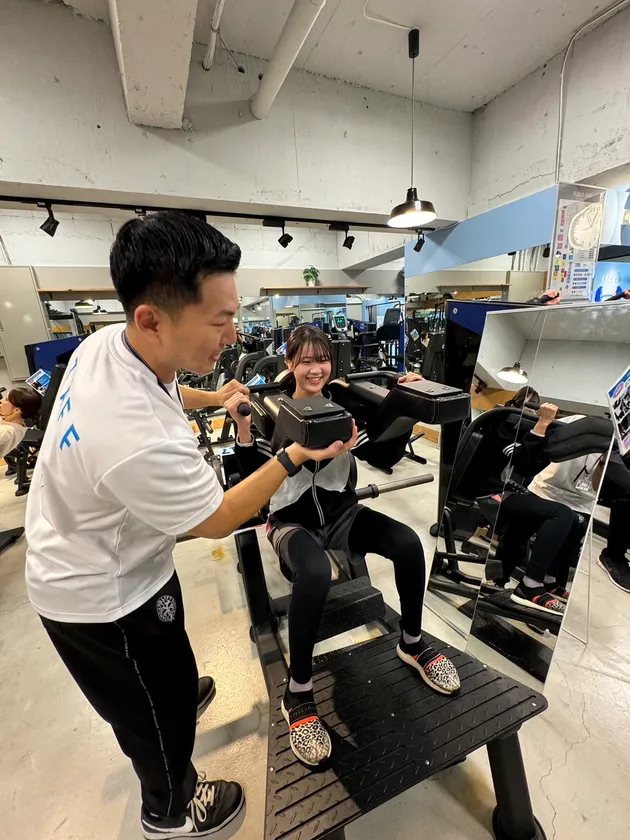 [Even if we advertise job openings, we don't get any.
As the Corona disaster subsides and economic activity begins to pick up, the labor shortage among companies is becoming increasingly serious. The number of corporate bankruptcies caused by labor shortages has increased significantly, totaling 83 cases from January to July (159.3% increase over the same period last year). This is a 2.5-fold increase over the same period last year (32 cases) and has already exceeded the number of cases for the entire year of 2022 (62 cases).
The background to this is the 29 cases of rising labor costs that did not exist in the previous year, placing a heavy burden on small and medium-sized enterprises with low profitability to recover sales and raise wages.
In order to secure human resources, an increasing number of companies are focusing on employee health benefits, such as non-smoking and exercise incentives, and in recent years, as more and more employees, especially younger employees, are demanding better benefits, more companies are outsourcing these benefits to outside benefit service companies.
The company fully subsidizes the cost of attending a training gym.
LINK GIM, a fitness gym and personal training company operated by our company, has launched a corporate plan to provide a full range of benefits to secure human resources. In April 2021, we advertised a job opening for "unlimited use of the training gym," and the number of applicants increased tenfold. This led us to create a corporate plan. While it is common to find welfare programs that offer discounted gym fees, it is rare to find one that is completely free of charge.
Employees of registered companies can use the training gym completely free of charge, and also receive various services such as AI-based posture analysis, popular online burning exercises, stretching, yoga, and bodywork lessons. By offering a full range of employee benefits, you can expect to improve employee satisfaction, retain and recruit talent, improve employee health, and enhance your corporate branding. This will improve employee retention and recruiting, and help address the local human resource shortage and population decline.
We want to help revitalize the local community by boosting local small and medium-sized businesses.
Voices of Applicants
I was motivated to apply because I thought it was very attractive to be able to use the gym for free. I can use it casually, for example, to do a little training and then go home. I think it's the best way to keep going because I don't have to worry about it.
I feel that using the gym early in the morning makes my day fuller and more fulfilling mentally. I also feel the effects on my health, such as eliminating stiff shoulders and improving my metabolism.
Comments from a company that has introduced the system
As a transportation company, health management has been a major issue for us because drivers' irregular lifestyles and poor physical condition caused by long hours of driving can lead to serious accidents and absenteeism. Accumulated fatigue and poor physical condition caused a frustrated and tense atmosphere throughout the company. We were looking for a highly effective employee welfare program."
The number of absences due to back pain and other health issues has been dramatically reduced. The presence of a common topic of conversation and post-training dinners have increased the sense of togetherness.
Representative's Voice
"More and more companies are enhancing their employee benefit programs in an effort to secure as many employees as possible. We will continue to enhance our employee benefit services to solve the problems of local small and medium-sized companies and help revitalize the community.
New Service Corporate Membership Plan "Health Management Support Plan
For 3 membership cards: 20,000 yen/month
20,000 yen per month for 3 membership cards ・30,000 yen per month for 5 membership cards
(Membership cards can be reused by employees, so please select a plan according to the number of employees).
URL: https://linkgym.jp/houjin/
Fitness and personal training gym LINK
Location: 1F Sun Heights, 1-3-5 Nishidai, Itami-shi, Hyogo 664-0858, Japan
Hours of operation: 5:00-25:00 (Staff are available from 10:00-20:00)
Contact : https://linkgym.jp/
Company Profile】 Company Name : Ernest Link Co.
Company name: Ernest Link Corporation (Representative: Ryo Tanioka)
Headquarters: AXIS Uchihonmachi Building 9F, 2-17 Honmachibashi, Chuo-ku, Osaka, 540-0029, Japan
Business : Sports gym
URL : https://linkgym.jp/