Industry-University Collaboration Develops AI Application to Identify Wallpaper Part Numbers in Seconds  Presentation for media and companies to be held in Osaka on December 15
Equipped with "Automatic Texture Identification AI" Jointly Developed with Doshisha University Contributes to construction DX by reducing work time from several hours to a fraction of a second
Komatsu Ltd. (Headquarters: Higashiosaka City, Osaka; President: Satoshi Komatsu) announced on December 15, 2023 (Friday) the release of a wallpaper identification AI application for smartphones called "Kabe-Pita" that uses "Automatic Texture Identification AI," which has been developed in collaboration with the Intelligent Mechanism Laboratory (Professor: Masahiro Okuda) of the Department of Intelligent Information Engineering, Faculty of Science and Engineering, Doshisha University. We are pleased to announce the release of "Kabe Pita," an AI application for smartphones that identifies wallpaper using "automatic texture identification AI," which we have been developing in collaboration with the Intelligent Mechanism Laboratory of Engineering (Professor Masahiro Okuda).
For many years, the interior decoration industry has faced the problem of the time and effort required to identify the manufacturer and part number of materials used, and for some materials, it has been impossible to identify the part number. In order to solve this problem, we have been developing a technology to identify the manufacturer and part number of materials from their texture (color gradient, unevenness, pattern, etc.) in cooperation with Doshisha University. As a first step, we are pleased to announce the release of "Kabe Pita," a smartphone application that identifies the manufacturer and product number of interior wallpaper materials simply by photographing them with a smartphone. We plan to release a beta version of the application free of charge in the near future, and we plan to make improvements and debugging through the use of the application by a wide range of users in the industry.
The "Automatic Texture Identification AI" is an identification program that is likely to be used not only for interior and exterior materials and building materials, but also for a variety of other applications in the future. It was presented at the international conference "2022 IEEE 11th Global Conferece on Consumer Electronics" held last year (https://ieeexplore.ieee.org/document/10014404), and a patent application is pending ([Patent Application No. 2023-150356).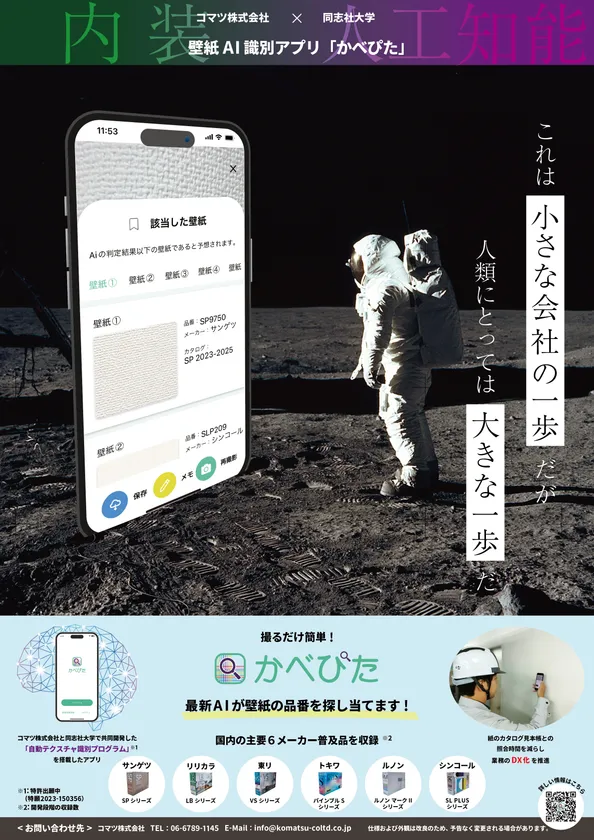 ■"Automatic Texture Identification AI" is a program that will change the future of identification
In the midst of the heyday of generated AI such as ChatGPT, identification AI cannot shake off the impression that it is a modest program. However, with the development of "Automatic Texture Identification AI," it is no exaggeration to say that identification AI has entered a new stage.
Currently, mainstream discriminating software such as Google Lens comprehensively analyzes and identifies objects based on various factors such as color, shape, and background. On the other hand, "Automatic Texture Identification AI" can identify the manufacturer and part number of a product based solely on the texture, or local (or partial) characteristics of a material part.
Let's compare this new program to the identification of plastic water bottles on the market. An application with an existing identification program would identify the manufacturer and product based on factors such as the shape and color of the cap and bottle, as well as the color and text on the label. With the Automatic Texture Identification AI, the manufacturer or product name can be identified based on the bottle's subtle surface irregularities, the transparency of the bottle's material, the color of the water, etc., simply by photographing a portion of the bottle from the outside, without including elements of the entire exterior.
By combining existing identification programs with "automatic texture identification AI," various issues that were previously impossible to identify could be solved. This will spread to various fields such as manufacturing, medicine, and engineering.
■DXing will help solve the 2025 problem
The employment rate in the construction industry is declining. While there are more young people choosing the interior design business than in other construction industries, there is no end to the number of people leaving the industry after a short period of time. The name "interior design" is often associated with a dream, and people enter the industry with a dream, but once they enter the industry, they find that the work is not what they had dreamed of, but rather a series of tedious tasks. Although it is an important job, there are many inefficient tasks in the construction industry, especially in the lack of progress in DX technology.
I myself once asked my boss, "Is this work really necessary?" I myself once asked my boss, "Is this work really necessary? The answers I got were always the same: "It's the way the industry works" or "It's what everyone has done before.
I have seen many young people who dreamed of working in the interior design industry, but who were too busy with the enormous and inefficient workload, unable to make time for the work they wanted to do, and leaving the industry halfway through their careers without even stepping into their shadow. I was always bitterly disappointed to see them leave the industry in the middle of their lives.
One of the ideas I came up with was to use DX to reduce time-consuming work, even if it was just a single task, and this was the prototype for KABEPITA.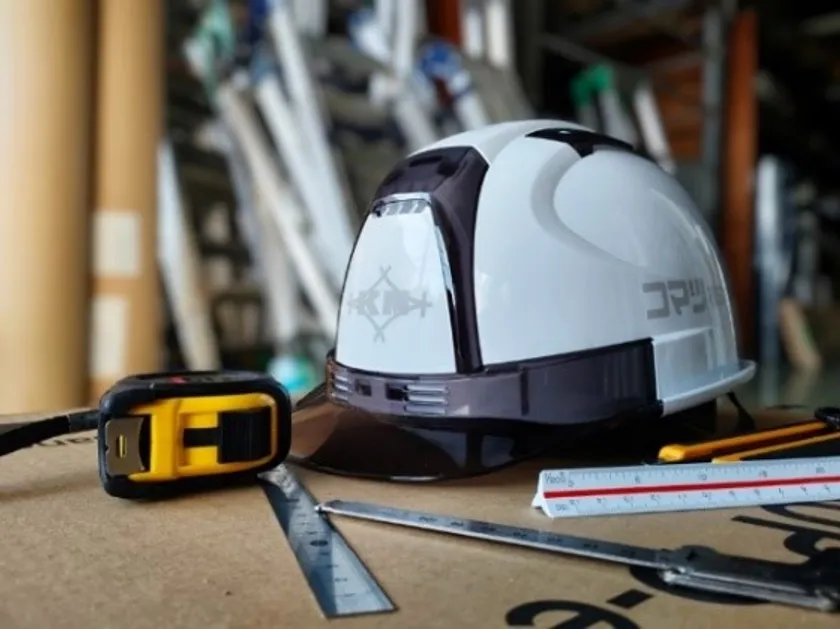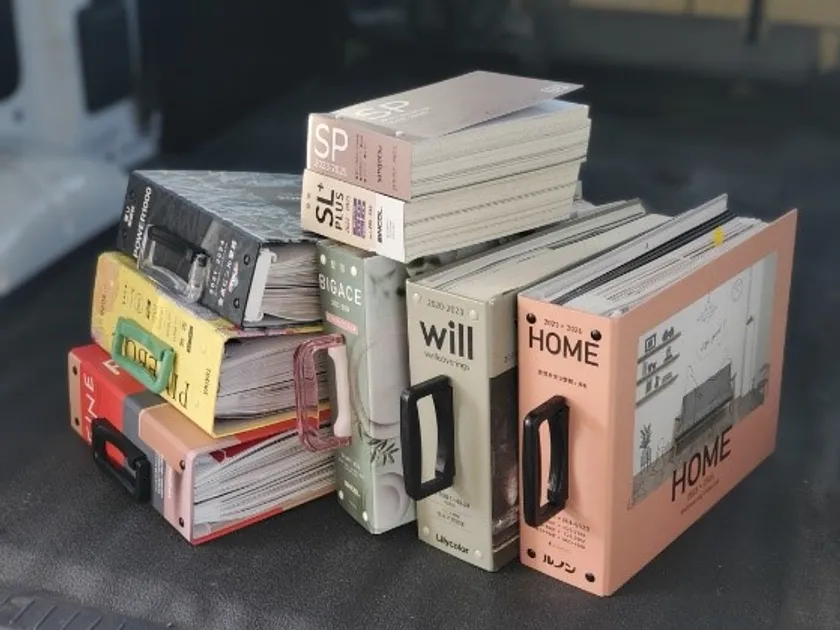 Until now, the industry has faced the problem that "after construction, without a specification sheet, the manufacturer and part number of the installed materials are not known. This has been a problem in the industry until now. In order to identify materials that have already been installed at the customer's request and to find similar part numbers, we had to bring many large, heavy catalogs, stare at the wall, and determine the part numbers of materials that were close to each other. It often took two or three hours to identify the part number of a single unknown material. If there is a request for on-site confirmation, a whole day is spent to identify a single material with an unknown part number, taking into account travel time. Such a large amount of work is involved. The entire industry should improve, but there is nothing we can do about it. This was one of those tasks.
The newly released "KABEPITA" will display the most likely part numbers in a few seconds by referring to a learning model based on big data.
In order to remove the work that has long been an issue in the industry, we have collaborated with the Intelligent Mechanism Laboratory (Professor: Masahiro Okuda), Department of Intelligent Information Engineering, Faculty of Science and Engineering, Doshisha University, to conduct joint research that led to the launch of this application.
Wallpaper Identification AI Application "KABEPITA" New Product Announcement
We will hold a presentation of "Kabepita" in collaboration with Doshisha University. At the event, Professor Okuda, the co-developer of the application, will explain the identification program, and there will be a demonstration of the application using an actual device.
In addition to members of the press, interested companies are welcome to attend.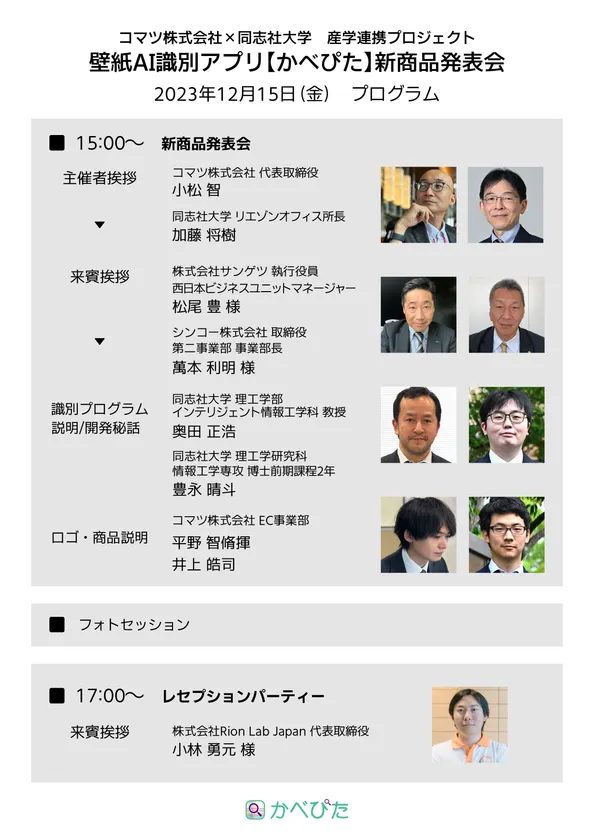 <Date and time
Friday, December 15, 2023
Product presentation 15:00-16:30
Reception 17:00-19:00
<Location
THE GARDEN ORIENTAL OSAKA
1F THE BALL ROOM
10-35 Amishima-cho, Miyakojima-ku, Osaka-shi, Osaka 534-0026
https://www.gardenoriental.com/
<Access
11 minutes walk from Keihan Kyobashi Station
JR Osaka-jo Kitazume Sta. 1 min. walk from Exit 3.
<Parking
29 dedicated parking spaces, 119 nearby parking spaces
<Registration
FAX or fill out the following form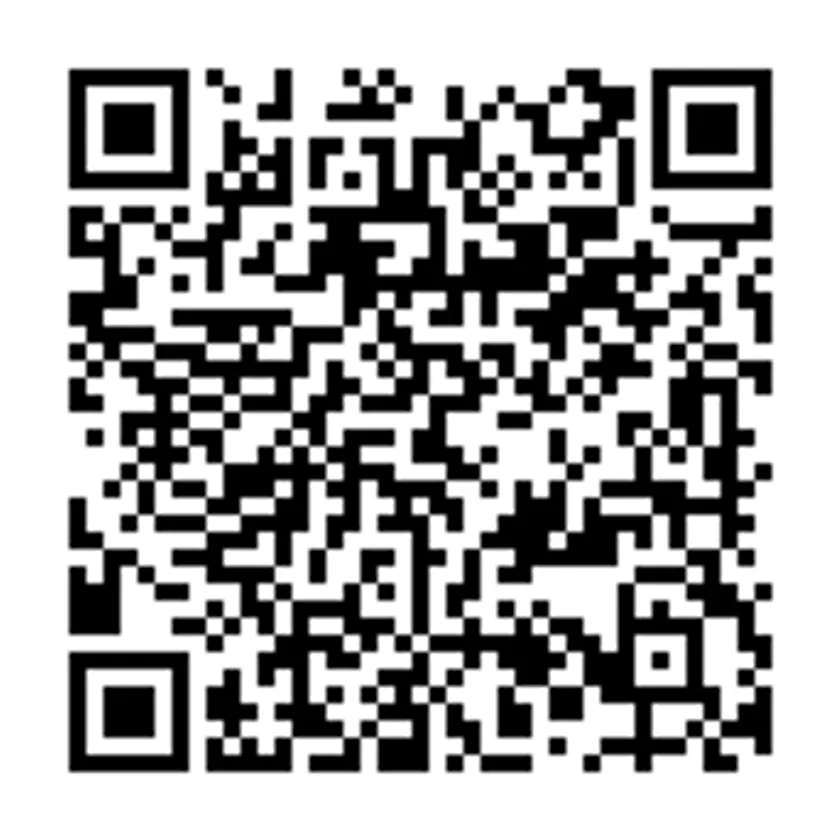 Message from Satoru Komatsu, Representative Director, Komatsu Ltd.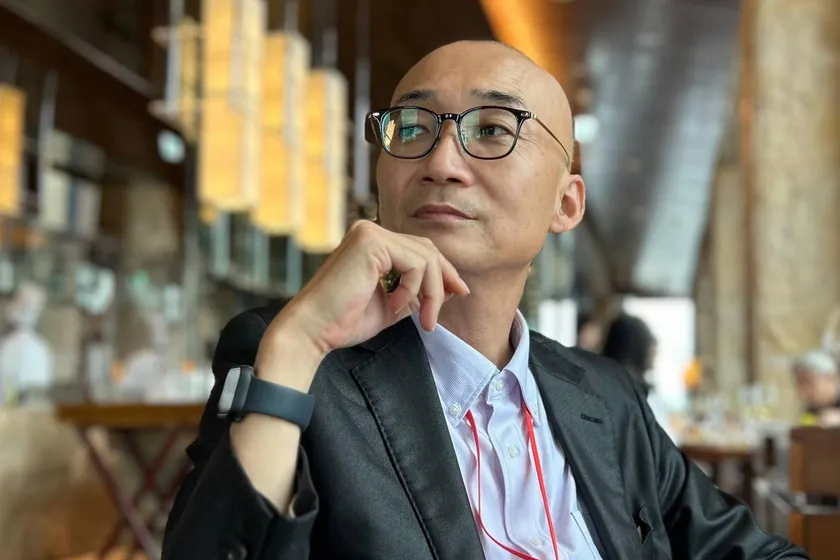 I have been involved in the industry for more than 25 years, and after five years as a manager, my business is expanding thanks to your support, but I have always been concerned about the future of the industry and have continued to make various efforts and announcements.
Six years ago, we went to various places with a proposal that we had been warming up to, but it was impossible with today's technology. However, I was turned down by all kinds of organizations, saying, "It is impossible with today's technology. However, I was continually rejected by all kinds of organizations, saying that the current technology was not feasible and that I could not allocate the resources.
Four years ago, with the cooperation of the Okuda Laboratory of the Faculty of Science and Engineering at Doshisha University, we were able to take the first step forward, and the development project was launched.
In January 2023, I was certified as a Level 1 disabled person.
A manager collapses in a small business and leaves the company and the work site. The situation in which the manager was certified as disabled due to aortic dissection was extremely confusing even within the company, and a large number of employees left the company due to uncertainty about the future. However, together with the staff who believed in me and remained with me, I feel that God gave me an opportunity to open a new door for the industry.
Now, I am able to present the dream that everyone in the industry has been dreaming of, but could not achieve, as a reality with many of my colleagues.
Even small and medium-sized enterprises can do this much. Even the physically handicapped can do this much. We hope that the application "KABEPITA" will introduce the possibilities of what is possible for small and medium-sized enterprises. We hope that you will introduce the possibilities of "KABEPITA" through this application.
Professor Masahiro Okuda, Department of Intelligent Information Technology, Faculty of Science and Engineering, Doshisha University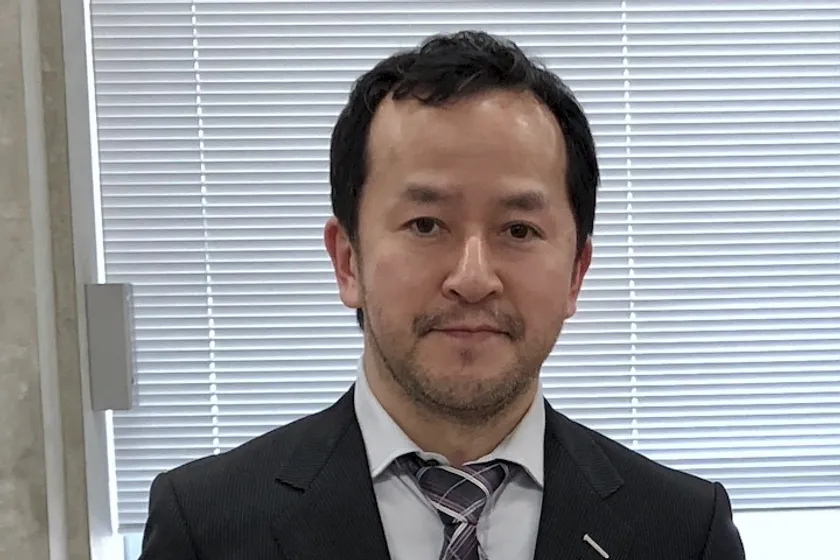 It gives me great pleasure to see the practical application of this technology that our development team and Komatsu Ltd. have worked so hard to create.
This application realizes the identification of building materials. Using state-of-the-art technology based on deep learning, it is possible to recognize local patterns and identify part numbers with a high degree of accuracy. This is a highly practical achievement, as it can easily identify wallpaper, which even skilled professionals have had difficulty identifying.
The identification of objects with few differences, such as wallpaper, was originally a technically challenging task, and when we first received the actual samples, we even thought it was impossible to achieve. However, Komatsu's passion and in-depth knowledge of materials, our technology, and repeated and steady experimentation paid off, and the result is what we have today.
This application is specialized for wallpaper identification, but its core technology is an AI model that can identify differences in fine patterns with high precision. The fields in which the identification of fine patterns is required are diverse, and its impact is far-reaching beyond the building materials industry, and it has the potential to create new value.
DX in different fields through industry-academia collaboration is a difficult challenge, and there are surprisingly few successful examples. However, in this project, we were able to overcome such difficulties and achieve significant results.
We are proud that this success is more than just a technological development; it can be a model case for DX through industry-academia collaboration. I sincerely hope that this project will lead to sustainable innovation, and as a researcher, I am on a mission to push the limits of technology and explore new possibilities.
Comment from the person in charge
<Tomonobu Hirano, Application Development, EC Division, Komatsu Ltd.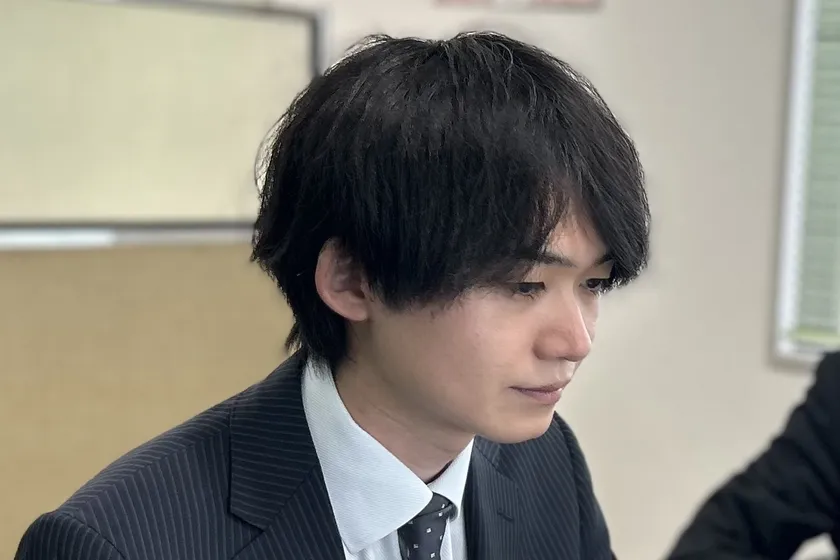 I have been in charge of this project for about two years since I joined Komatsu Ltd. and have been working on the development of "Kabepita" while gaining knowledge of the industry. I am very happy that we were able to successfully release this application after hearing about the hardships faced by the various manufacturers and keenly feeling the need for this application as a tool to solve problems and as a new way to appeal to customers from the perspective of EC sales of interior decoration materials.
We hope that this application, which is capable of further evolution in the future, will be used by many people and that we will evolve together to improve our services.
<Haruto Toyonaga, Graduate School of Science and Engineering, Doshisha University, comments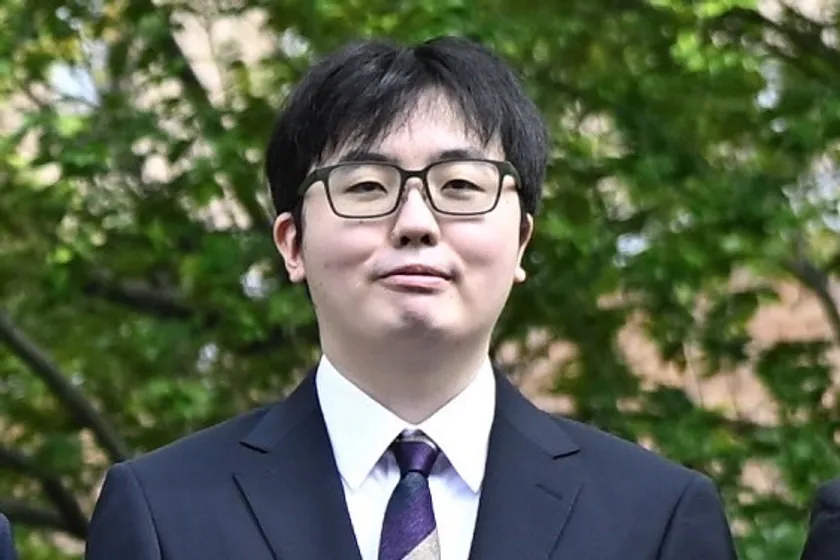 I have been studying image recognition and machine learning since I was assigned to the Intelligent Mechanisms Laboratory. For the task of identifying model numbers from wallpaper images, I was not at all sure whether it would work at first, since many of the patterns are very similar. After analyzing wallpaper images and going through various trials and errors, we were finally able to identify the model number using machine learning techniques. We are very happy that our research has now been released as an application.
About Komatsu Ltd.
Founded in 1976 in Higashi-Osaka City as a company specializing in textile construction, Komatsu was established as a joint-stock corporation in 1978. In keeping with current trends, the company has also been involved in wholesale and construction work for golf courses and driving ranges since 1987. The golf business was later spun off into Santac Corporation, which was merged into Komatsu Ltd. in 2000 as the Sports Division.
Many of the products manufactured by the Sports Division are original products, such as golf cart seat covers, shot mats, and stance mats, and are widely used by both professional sports companies and the general public.
In the interior design business, we have established relationships with several major house manufacturers, including Sumitomo Forestry Co.
Recently, we have been developing an online sales business and an old timber sales business for the SDGs.
Company name: Komatsu Ltd.
Head Office: Komatsu Building, 1-15-14 Kawamata, Higashi-Osaka, Osaka, Japan
Representative Director: Satoru Komatsu
Business : Interior design, sports, specialized construction, wholesale
Establishment : November 8, 1978
Capital: 10 million yen
Registration: Building construction business, Osaka Governor's License (Han-4) No. 53020
       Machine Tool Dealer License No. 62222R045302 issued by Osaka Prefectural Public Safety Commission
HP : https://komatsu-coltd.co.jp/