11(Doggie)22(Nyan-nyan) Day Commemoration to Thank Pets Pet deodorization and health! Nyan Nyan! Special discount campaign!
Shinrin Co. (3F Sangin Bldg., 3-21-5 Akasaka, Minato-ku, Tokyo) will hold a special discount campaign starting Wednesday, November 22 in honor of 11 (wan wan) 22 (nyan nyan), the day to thank pets.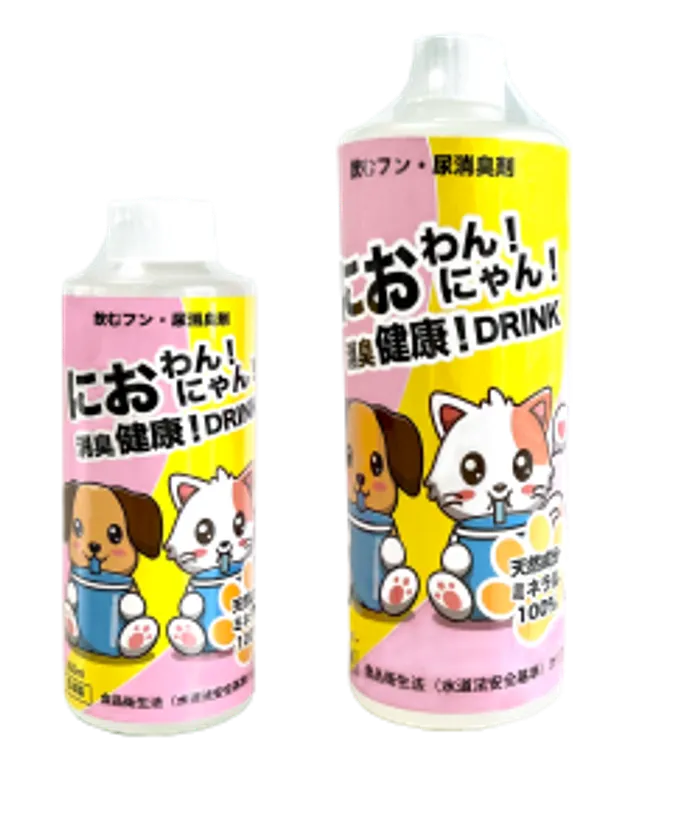 DRINK Nyan Wan! DRINK Niowan! is a deodorant to be mixed with pet drinking water. By diluting it in regular drinking water and giving it to your pet, the ionic effect absorbs and deodorizes pee and poop odors inside the body.
It meets the safety standards of the Food Sanitation Law and the Water Supply Law, and contains no preservatives, additives, or chemicals. Because it is made of 100% natural ingredients, it is safe for pets, which are important members of the family.
Minerals such as silicon, calcium, potassium, sodium, and magnesium are expected to promote growth, purify blood, and improve metabolism.
DRINK Niowan! DRINK Niowan! can be drunk or diluted and sprayed into pet toilets or indoors to deodorize pets. If you are concerned about giving it directly to your pet, why don't you try using it as a spray first to experience its effect?
We hope you will give it a try in the coming season when you will be spending more time inside your home.
DRINK Niowan! Nyan!
Etiquette drink for pets
Just by mixing it with regular drinking water and drinking it, the odor of pee and poop is eliminated from the source (inside the body)!
100% mineral content helps maintain and improve health by purifying blood and improving metabolism!
Safe because it is made from natural ingredients! Safe because it is made from natural ingredients!
<Campaign Outline
Campaign Name: 11(wan wan) 22(nyan nyan) Day Commemorative Campaign
Date : November 22 (Wed.) - December 22 (Fri.), 2023
Price : Regular price 3,300 yen (including tax) → special campaign price 1,650 yen (including tax)
Target product: [Trial 500ml] Deodorant Health! DRINK Niowan!
Sold by: https://shinwa-com.co.jp/
<Sold by
Company name : Shinwa Co.
Location : 3F Sangin Bldg. 3-21-5 Akasaka, Minato-ku, Tokyo 107-0052, Japan
Phone number: 03-6277-6835 (Attn: Kitahara)