A variety of menu items to enjoy seeing and tasting Mucha's works Collaboration Cafe with the Immersive Exhibition "Goddesses of Art Nouveau  to be held at the venue facility in Osaka from December 9, 2012!
Exhibition Venue: Knowledge Capital CAFE Lab. at Grand Front Osaka North Bldg.
From December 9, 2023 (Sat) to January 28, 2024 (Sun), "Goddesses of Art Nouveau" will be held at the Event Lab on the B1F of Knowledge Capital, Grand Front Osaka North Building. In conjunction with the exhibition, a collaboration café will be held at CAFE Lab. on the 1st floor of Grand Front Osaka North Bldg. during the exhibition period, offering an original menu of food and drinks featuring Mucha's works.
This collaboration café will sell a total of six items expressing Mucha's representative works such as "Gismonda" and "The Zodiac of the Ecliptic," which are popular among his fans. In addition to drinks and cake plates with motifs based on Mucha's works expressed with curves and geometric patterns, which are known as the "magician of lines," the menu is based on "Klaida," a local dish from Mucha's homeland, the Czech Republic, and uses ingredients from each season to represent the color scheme of his series "Four Seasons," which was very popular in Paris at the time of his works' publication, The soup is a unique pasta dish that can only be tasted here. Please stop by and enjoy the exhibition as well as the pasta soup.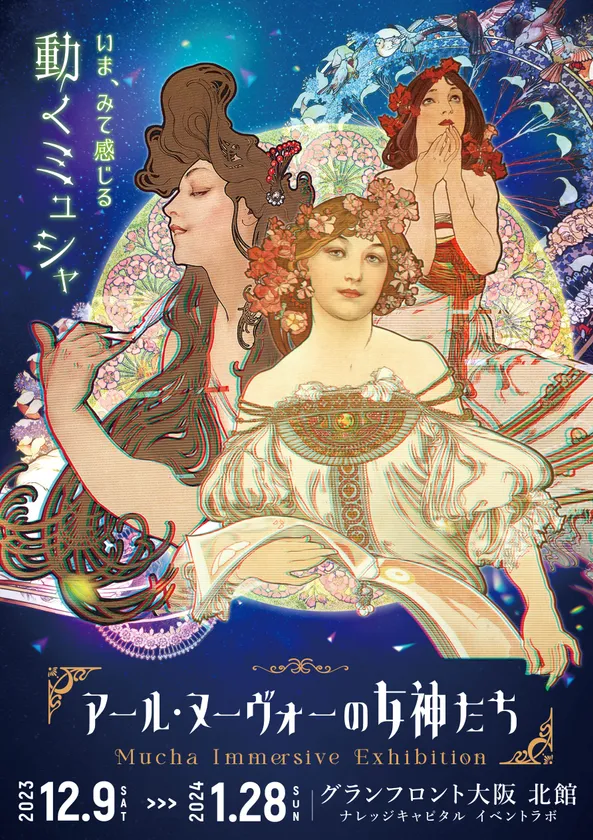 Collaboration menu: 6 items in total
Art Cappuccino: Butoh (dance), painting, poetry, and music, 880 yen each
Tsubakihime Strawberry Miruku 1,100 yen
Elderflower Peach Tea 1,100 yen
Gismonda Parfait 1,650 yen
Matcha Cheesecake Dreaming Plate: 1,650 yen
Pasta with cream soup in Kreida style using ingredients that remind you of the four seasons 1,650 yen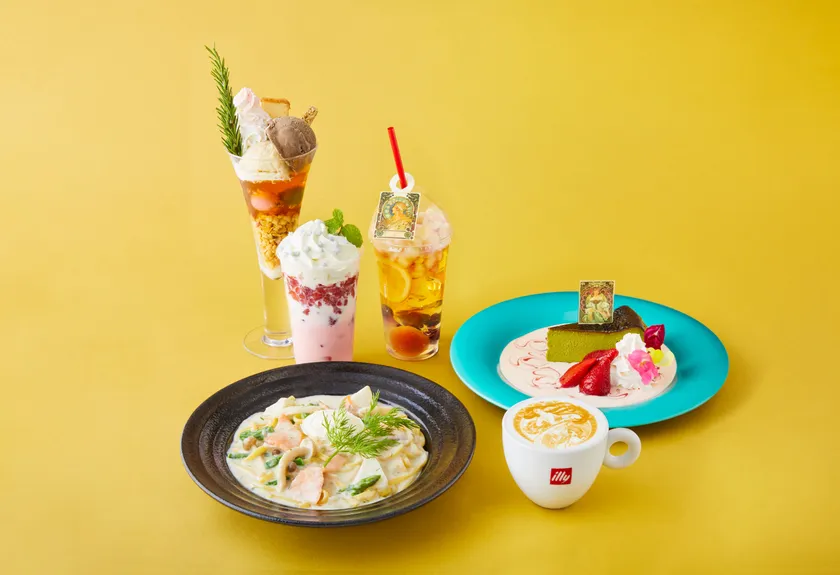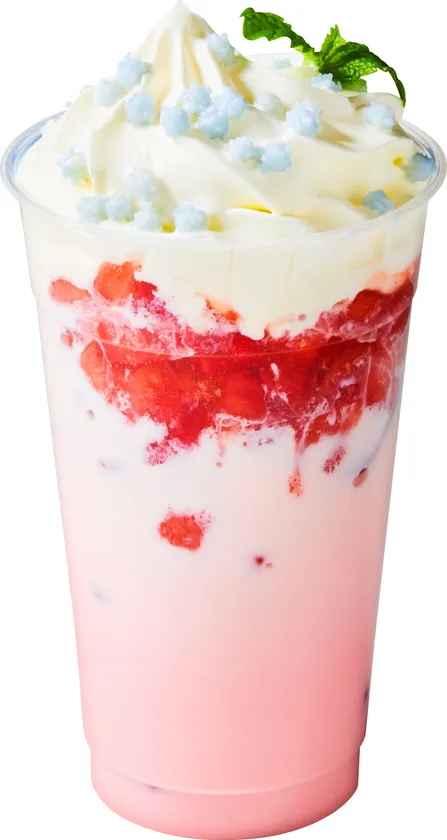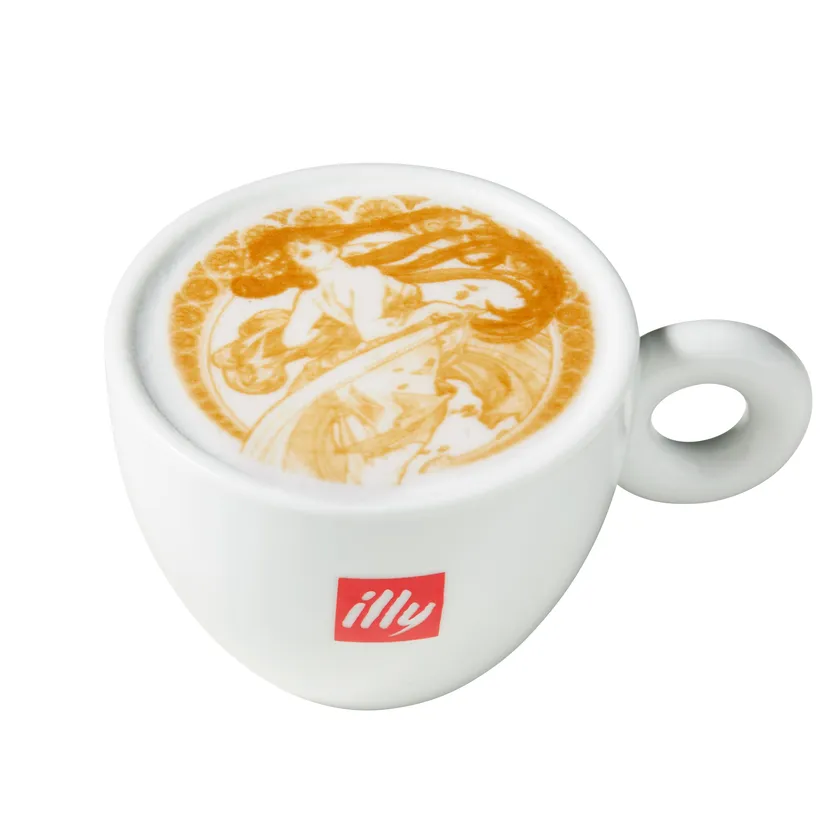 Collaboration Cafe Menu List
https://www.atpress.ne.jp/releases/375997/att_375997_1.pdf
Exhibition Outline
A hybrid exhibition of the works of Alphonse Mucha, a representative painter and designer of Art Nouveau, using real and digital media to "experience painting with your whole body". Visitors can enjoy Mucha's highly decorative works using curved lines and geometric patterns, also known as the "magician of the line," in a spectacular visual space created by a high-definition projector and approximately 150 original works.
Name: Goddesses of Art Nouveau
Dates: December 9, 2023 (Sat) - January 28, 2024 (Sun)
       Closed on Monday, January 1, 2024.
Hours: 11:00 a.m. to 8:00 p.m. weekdays / 10:00 a.m. to 7:00 p.m. weekends and holidays
       Tuesday, January 2 and Wednesday, January 3, 2024 are national holidays.
Venue : Knowledge Capital Event Lab, Grand Front Osaka North Bldg.
Sponsor : Art Nouveau Goddesses Executive Committee
Cooperation : YTV, OGATA Collection, KNOWLEDGE CAPITAL
Video Production : MURAYAMA Co.
Support : Embassy of the Czech Republic, Czech Center Tokyo
Official Website: https://mucha-immersive.com/
<Inquiries about the exhibition
050-5542-8600 (Hello Dial: 9:00 a.m. to 8:00 p.m. all day)