<LPA Introduces New "OTOIRO +" Piano Online Lesson Service Trial applications for the new service "OTOIRO +" will be accepted from November 17, 2023.
Online Japanese language lessons for overseas residents
LPA Inc. will launch OTOIRO+ (Otoro Plus), an online piano lesson service specifically for overseas residents, on November 17, 2023. This service specializes in providing quality music education in Japanese, with flexible support for time differences. A special campaign will be offered with no enrollment fee, normally 10,000 yen, until the end of March 2024.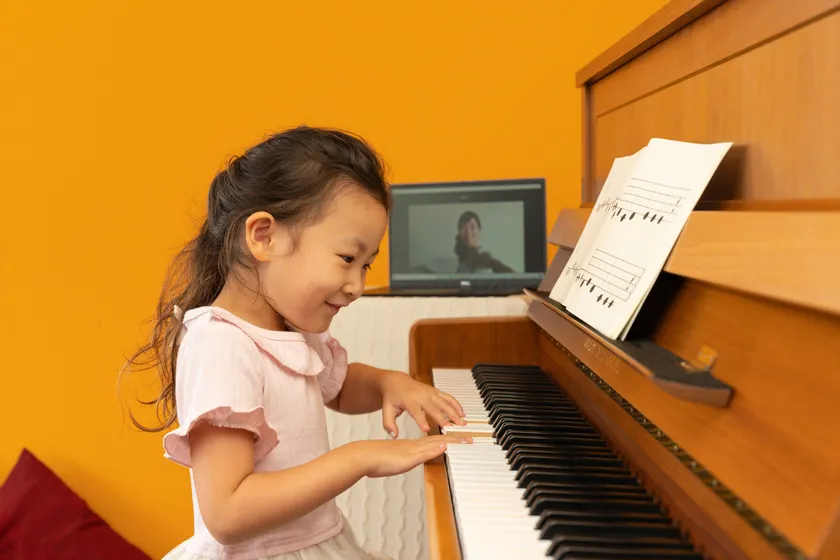 <Service Details>.
OTOIRO+ is an online piano lesson service for children living abroad. The service aims to "nurture" each student according to his or her individuality and abilities, moving away from the traditional "teaching" centered approach. Featuring lessons given by skilled instructors who have received educational training and license certification, the service promotes independent learning for students.
<Time Difference Support and Reliable Online Lessons
We flexibly respond to time zone differences and offer lessons at times that suit students' preferences. In addition, taking advantage of the convenience of online lessons, there is no need to pick up and drop off students, and lessons can be taken from the comfort of your own home. For those who are concerned about their Internet environment, we also provide support to check the connection in advance.
<A wide variety of teaching materials and lessons tailored to individual needs
OTOIRO+ provides unique teaching materials so that children can enjoy learning the basics of music. Our many years of experience and knowledge enable effective learning. In addition, we provide regular reports on musical progress using growth graphs, allowing students and parents to see visualized growth.
<Instructor Introduction and Trial Lesson
All instructors are professionally trained and provide instruction tailored to individual needs. Interested students can take a free 30-minute trial lesson.
<Fees and courses
Admission fee: Normally 10,000 yen (free until the end of March 2024)
Lesson Course: 36 lessons per year (3 lessons per month) or 24 lessons per year (2 lessons per month)
Monthly fee: 18,000 yen for 36 lessons per year, 13,000 yen for 24 lessons per year
Material fee: 500 yen (not included in the intermediate course)
<Greetings from the President
Drawing on LPA's experience of providing music tutoring services for more than 20 years, we have launched a new challenge: OTOIRO+, an online piano lesson service for overseas residents, with the aim of expanding global music education.
By providing quality Japanese music education to overseas residents, we will strive to bring the joy of music to wherever they are in the world.
<About LPA Inc.
Establishment: October 2000
Representative: Humi Shimanuki
Location : Tokyo, Japan
Business : ・Music lessons
         Dispatch of music instructors to homes of children and adults
        Baby Music Eurhythmics
         Dispatch of Eurhythmic Instructors to homes
        Live music performance
         Dispatch of musicians for weddings, events, parties, concerts, etc.
Website: https://music-lpa.com/