Recommended for those who do not like strong synthetic fragrances! Almoni Belts" fabric softener for clothes (Verbena) Winner of the "Tools for Living Award 2023" from the magazine Linnel
Softener with natural ingredients scented with natural verbena
G-Place Inc. (Headquarters: Nagaokakyo, Kyoto), a brand imported by G-Place, Inc. that is friendly to both people and the environment, has won the "Niche Laundry Goods Award" in the laundry category in the January 2024 issue of LINNEL (on sale November 20, 2023) in the "Living Tool Award 2023" project. Niche Laundry Goods Award" in the laundry category in the January 2024 issue of LINNEL (on sale November 20, 2023).
https://www.ngpls.jp/view/item/000000000043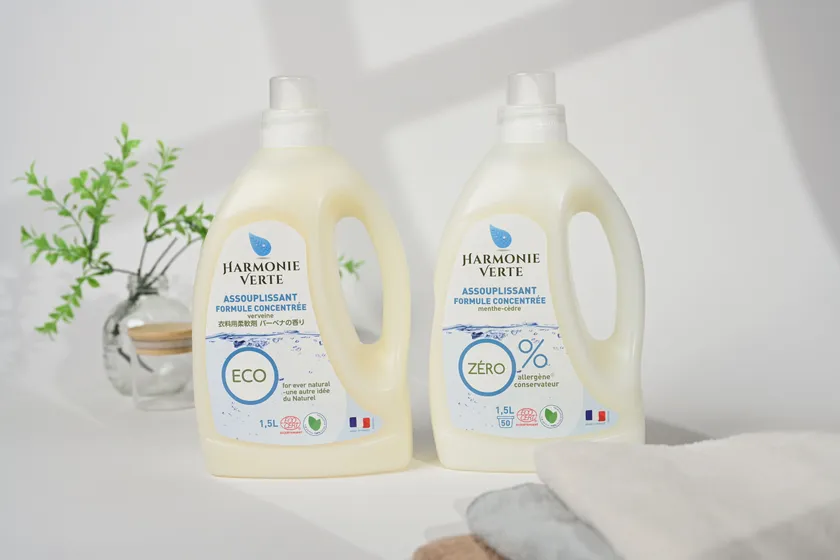 What is the HARMONIE VERTE natural detergent series?
HARMONIE VERTE is an ecological organic detergent brand from France. It achieves sufficient cleaning power while using plenty of natural ingredients.
Laboratoire GRAVIER, the manufacturing factory of HARMONIE VERTE, is a French laboratory known as a pioneer of ecological organic detergents. The company has continued to produce high quality products under strict control.
The products of Armoni Belz are eco quality products made in accordance with the strict standards set by ECOCERT, and are also characterized by the fact that they are not tested on animals at all stages of the process.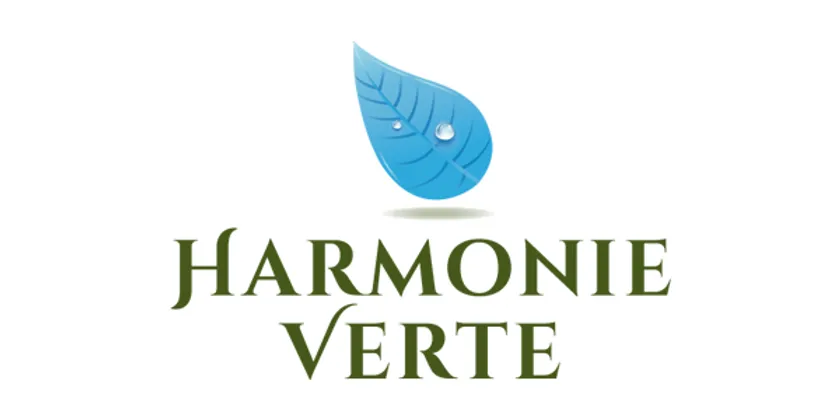 ■Clothes softener with a fresh verbena scent
A fabric softener that leaves clothes soft and fluffy. No synthetic colorants, synthetic fragrances, or petroleum-derived ingredients are used. It can also be used for clothes for babies and people with sensitive skin.
Enjoy the fresh verbena scent that wafts through the air every time you hang your laundry to dry. This product is also recommended for those who want to prevent unpleasant smells when drying clothes indoors and for those who do not like strong scents of synthetic fragrances.
By using this fabric softener, your clothes will be less likely to get wrinkled, and ironing will be easier.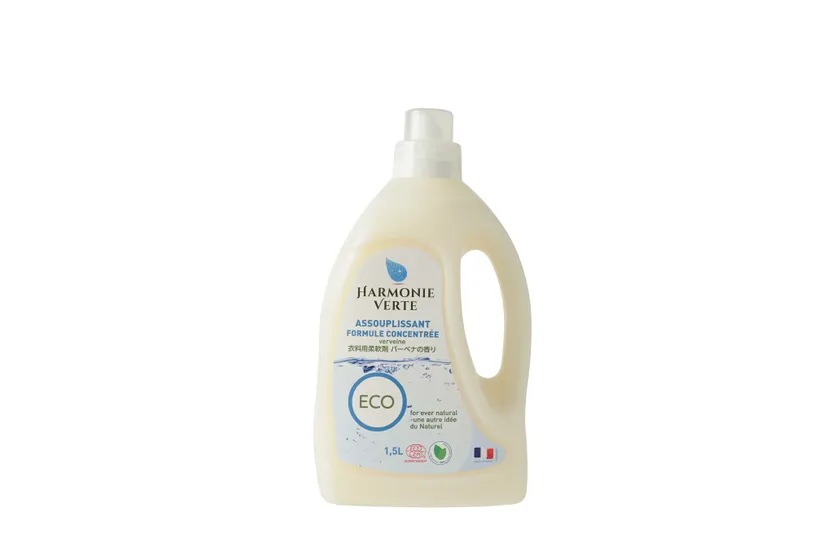 <Product Outline> Product Name : Fabric Softener for Clothing
Product name: Fabric softener for clothes
Brand name: HARMONIE VERTE
Capacity : 1.5L
Price : 1,430 yen (including tax)
Country of origin : France
<About G-Place Inc.
G-Place started its business in 1968 as "Japan Green Packs" and changed its name to the current one in May 2019 on the occasion of the 50th anniversary of its foundation. Under the slogan of "a creative general trading company that creates the future with ideas," G-Place provides unique products and services in a variety of fields. Since its founding, the company has consistently focused on the business of helping municipalities across Japan reduce waste. Currently, the company also sells high-altitude safety products and recycled resin products, designs and sells original cosmetics and sundries that focus on natural ingredients, and imports and sells home appliances from overseas. We have also established overseas offices and are actively developing our business.
Since 2020, the Tsuji Yamanaka Foundation has owned 100% of the company's shares, and a portion of the company's earnings is paid as dividends to the foundation and then donated to socially meaningful projects.
Company Profile
Company name: G-Place Inc.
Location: 10-9 Jonosato, Nagaokakyo, Kyoto, 617-0835 Japan
Founded: May 7, 1968 / May 16, 1969
President & Representative Director : Hidetoshi Ayabe
Official HP : https://g-place.co.jp
For inquiries regarding the handling of products, please contact
G-Place Inc.
Lifestyle Business Group
Email: contact@g-place.co.jp